Extra Edge of Easy Breathing
This year's ups and downs have impacted everybody's plans, including those made by 5* eventer Georgie Spence.

By Kim Miller | Equestrian Writer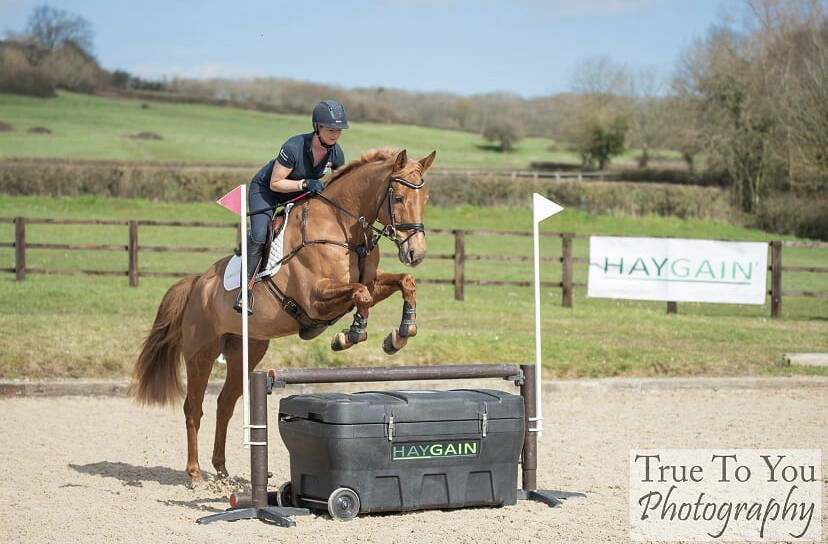 Photo: True To You Photography
First there was the plan to retire her longtime partner Wii Limbo with a final run at The Badminton International Horse Trials in May. When that was cancelled because of COVID-19, Georgie pushed the idea to The Land Rover Burghley Horse Trials in September. When that was cancelled, too, she pivoted to retire "Woody" without a final run and fanfare anywhere. "He owes me nothing," she told Horse & Hound of the Dutch Warmblood she'd started as a 3-year-old and taken on to six 5* competitions.
An upside of the COVID downtime was more time with her up and comers, including Uppercourt Cooley. They emerged from the show shut-down with a great start at the inaugural Cornbury House CCI3*-S in September. At-home dressage competitions throughout lockdown, at her Lock Farm training facility in Wiltshire, helped all Georgie's horses up their game. So did ongoing work with Team GBR dressage Olympian Laura Tomlinson.
Georgie and Uppercourt Cooley, aka "Bueno," have been a team for about one year and are really hitting their stride. Their win at Cornbury House began with a 31.4 dressage score, for an eighth-placed starting position in a field of nearly 100 contenders. They took over the lead with fault-free cross-country and stadium jumping.
Through this odd year's uncertainties, Georgie's horses have had a constant in Haygain Steamed Hay, which has been part of her program for several years. Many horse owners come to hay steaming when a horse has a specific issue: often the respiratory challenges that high-temperature steaming was developed to address. That wasn't the case, however, with Georgie.
Horse Sense of Hay Steaming
The physical signs of dehydration in horses include sunken eyes, skin tenting and fatigue. By the time these signs are showing the horse will have lost around 5% of their body weight in water, which is a considerable amount. That means a 500kg horse will have lost 22kgs of fluid – that's as much as a big bag of hard feed.
Interestingly, the thirst mechanism (caused by high levels of sodium in the blood) is slower to work in horses because they sweat out sodium more easily than humans. That means that the concentration of sodium in the blood remains low even when they've sweated a lot, and your horse won't feel thirsty as quickly as a human would after exercise. So, if your horse undertakes strenuous exercise in winter, it's worth keeping a close eye on them and taking steps to encourage them to drink (more on that in a moment).
Dehydration can lead to even more serious health complications for our equines, such as impaction colics. Impaction colic is caused by a build-up of dry feed or forage in the large intestine or colon, and dehydration raises the risk of it occurring. The instances of impactions that need treating by the vet rise in the winter months when horses will be eating more dried forage and drinking less water.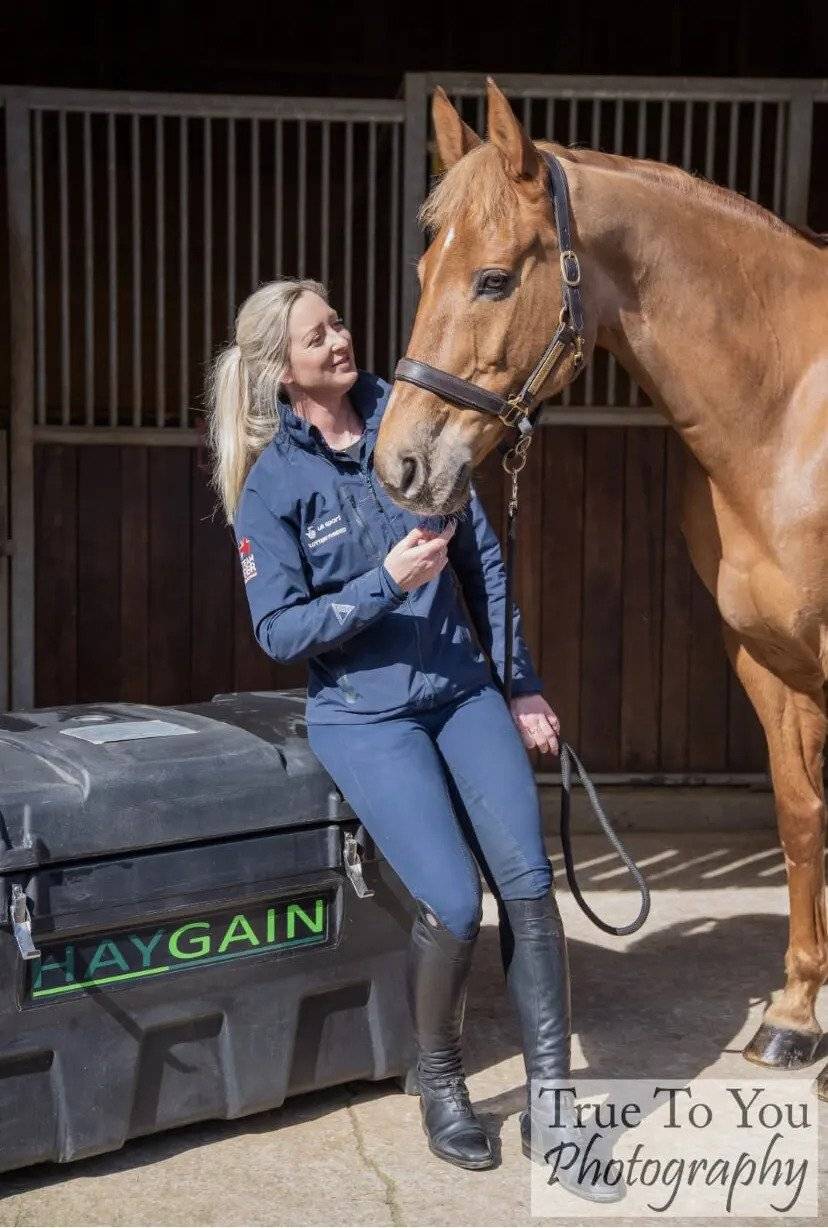 Get the Haygain Newsletter
Subscribe for the latest news, health advice, special offers and competitions. Fill out the form at the bottom of this page.