Multi-faceted horseman Paul Gaff instantly recognizes the benefits of hay steaming.

By Kim Miller | Equestrian Writer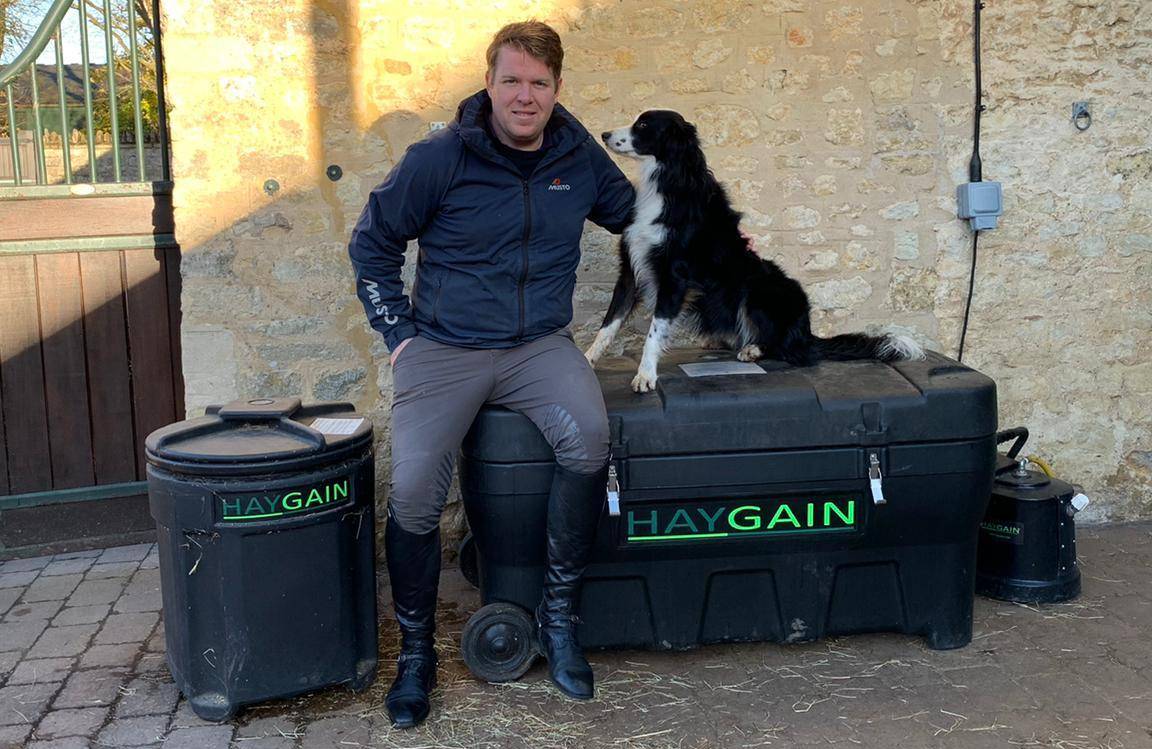 As horsemen go, Paul Gaff is a renaissance man. Along with being an international show jumper, he's a UKCC level 3 and BHS accredited coach, a horse breeder and young horse developer and his background includes high-level eventing and dressage competition. Whatever hat he's wearing, there's a common conviction that every horse, in every stage of development, requires the highest level of care and consideration.
"With my training and ridden work, I expect the same quality of work from my young horses as I do with my older horses, just in a lesser quantity. It's the same with feeding. With my 3-year-olds, we have no idea how good they are going to be, but we treat them with the same attention to detail and level of care as my 13-year-old horse that is jumping Grand Prix."
Preventing health issues is a priority in feeding programs at PG Sport Horses, Ltd, and that's why Haygain Steamed Hay has been a staple since Paul discovered it three years ago at the Badminton Horse Trials.
Before that, Paul had been soaking hay for a few of his horses to reduce dust. However, he recognized instinctively that soaking had many downsides. In fact, Haygain research demonstrates that soaking hay for just 10 minutes can increase its bacteria content by 150 percent. "Plus, if the hay is sitting in that water for very long, you know it's not going to be very palatable," Paul notes.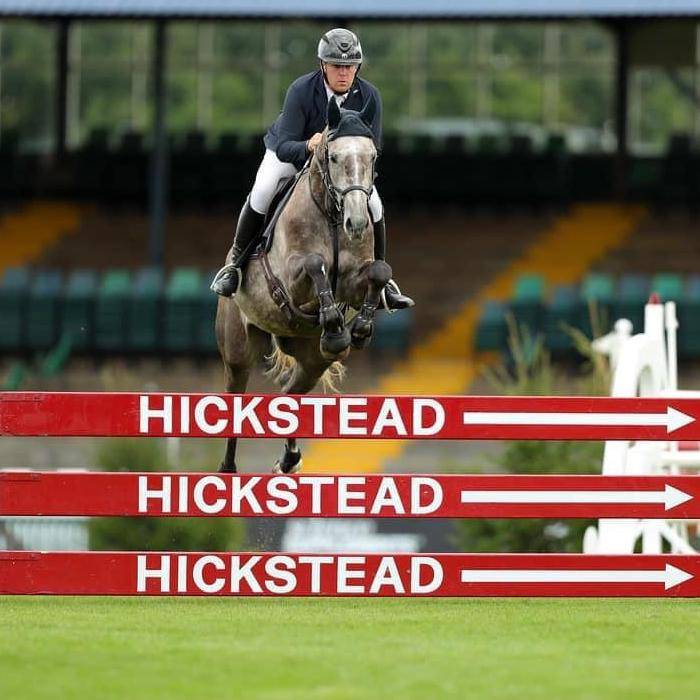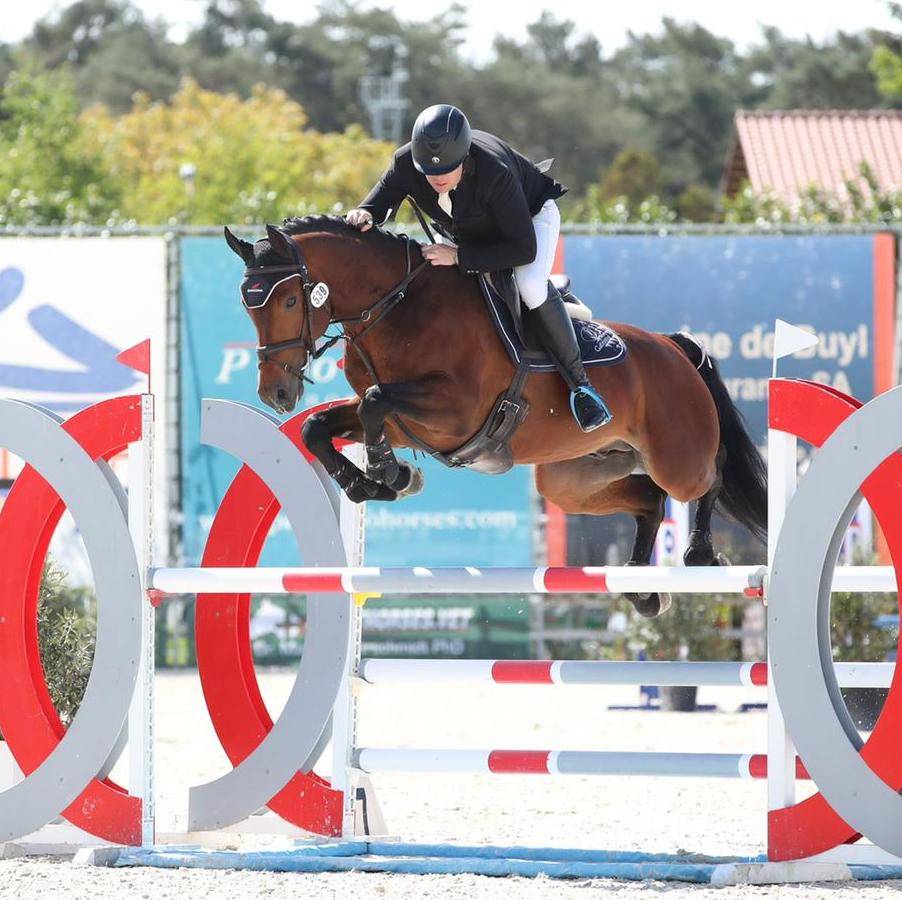 PG Sport Horses keeps its stables clean with help from a Kärcher Steam Cleaner, which is known for combating viruses and bacteria. So, high-temperature hay steaming made immediate sense to Paul as a means of doing the same for hay. Haygain steaming eliminates up to 99% of the dust, allergens, mold and bacteria found in hay and, unlike soaking, it preserves hay's nutrients. "When it was explained how it worked, I had to have one on the yard. I like feeding hay and as much of it as we can. Even with the highest quality hay, though, steaming is still important."
The yard has Haygain's biggest model, the HG2000, going most of the day, and Paul travels with the smallest unit, the HG One, to keep horses on consistently clean hay while away.
Protecting respiratory health and function is a top benefit of feeding clean hay. None of his horses show signs of respiratory problems and Paul trusts Haygain to help keep it that way. Palatability is another benefit the horseman has seen first-hand with a particularly fussy show mare. "Steamed hay is the only way I can get her to eat enough forage so that I'm happy she's getting enough fiber."
While cardiorespiratory performance is a more familiar topic among high performance eventing riders, Paul has an added appreciation for it since he switched to show jumping three years ago. "Even though the horses don't gallop for a long time as they do on cross-country, they've got to stay careful over big fences, and especially in big grass arenas and their natural undulations. You want to feel you can still push the horse in the jump-off. They've got to have great fitness and their oxygen supply has to be clear enough that you can do that."
Easy Breathing Powers Performance
The importance of peak respiratory function is well grasped at the highest end European show circuit, Paul senses. In other circles, however, it seems less understood. Paul uses Flair Nasal Strips to help his horses keep their nasal passages wide open during exertion for maximum airflow. By eliminating inflammation-inducing irritants from hay, Haygain facilitates full upper and lower airway function and maximum oxygen into the lungs and on through to the bloodstream.
"I'm fairly confident that no horses in my yard have a wind problem," Paul shares. "I just think if you can give them a one percent advantage that you didn't have if you weren't using something, then I want to do it."
The relatively quiet show year of 2020 has allowed Paul more time at home with his growing band of young horses and homebreds who live on a 300-acre farm in Buckinghamshire. The herd includes the first foal from Paul's promising 6-year-old stallion Jonagold (Cidane x Burggraf), and out of a Quidam de Revel mare. Plans are for Jonagold to compete at the 1.30-1.35M divisions in 2021. Meanwhile, the 9-year-old Chacco Boom (Chacco Blue) and Csiko (Douglass) are among horses poised for the bigger divisions.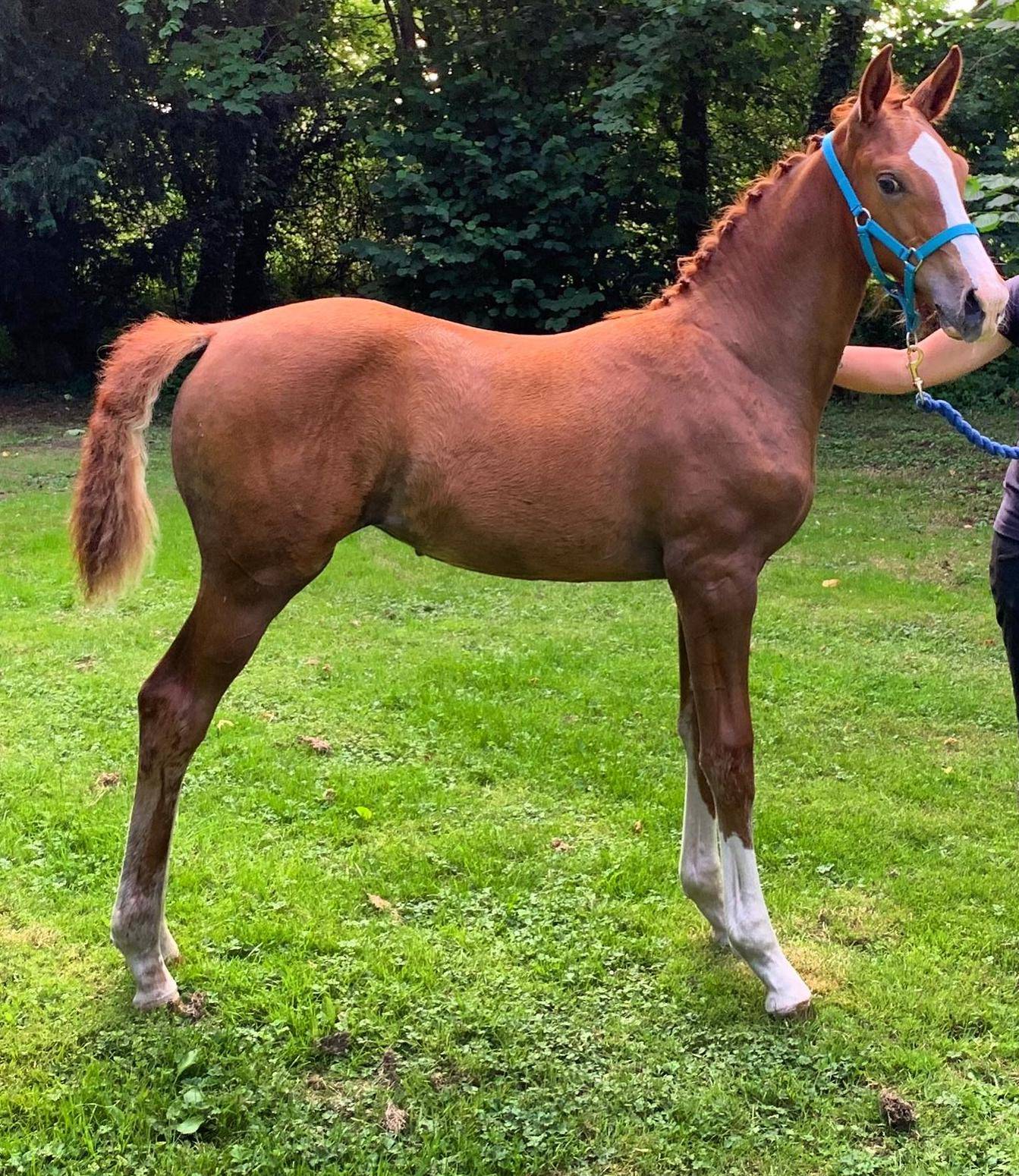 Paul traces his passion for breeding and developing young horses to his early days as a student of Nick Gauntlett, who campaigned the famous eventing sire Chilli Morning. "Seeing the young stock from Chilli and the good mares he was put to showed me this exciting route to go down. Good horses are so expensive. Breeding is a longer journey but more affordable and I really enjoy producing the horses."
Approaching or in their prime competition years, horses in Paul's program have the best of everything when it comes to their well-being.
Get the Haygain Newsletter
Subscribe for the latest news, health advice, special offers and competitions. Fill out the form at the bottom of this page.