Bruce "Buck" Davidson, Jr., carries on the legendary Davidson name into the future. The son of five-time Olympian, Bruce, and accomplished eventer Carol Davidson, Buck has forged his own place in the international winners' circle and as a coach who has helped many up and comers to the top of the sport. He contested his first Pan Am Games at just 22 and turned pro at 26. He and his wife and fellow rider, Andrea, maintain farms in Pennsylvania and Florida and Buck is competing with a deep string of top horses.
World Equestrian Games in 2010 & 2014
Olympic alternate in 2008 & 2012
Pan American Games in 1999 & 2011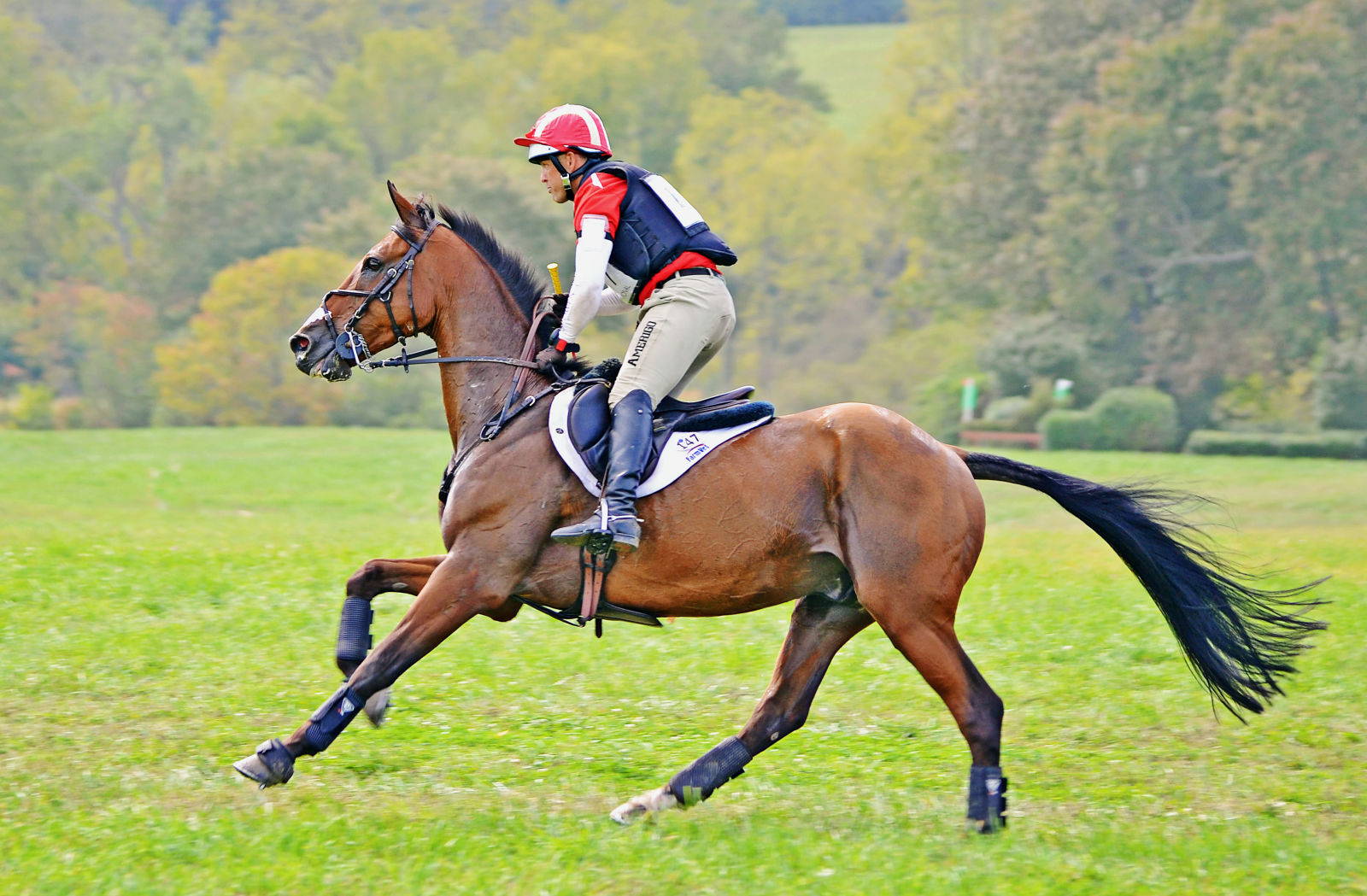 From a recent Eventing Nation article:
Buck Davidson was one of the first Americans to embrace Haygain Hay Steaming when it reached America 11 years ago. His high-performance partner and perennial fan favorite, Ballynoe Castle R.M., had unique respiratory challenges – a "lazy larynx" – that made it miraculous he was able to compete at all, let alone become one of the sport's biggest winners.

"I loved Haygain from the beginning," Buck recalls. "It was so obviously a help for Reggie, and I wound up putting all our horses on it. It's a huge asset for them. They all seem to go better on steamed hay and to have fewer issues."
"It was mandatory that we steamed hay," Buck remembers. "I noticed that all the gunk wasn't in there after steaming. I felt like we were putting clean gasoline into Reggie's engine."
Buck has upgraded his early model Haygain with a full bale HG2000 that stays at home at Chesterland Farm in Pennsylvania. The BDJ Eventing horses stay on steamed hay while away competing thanks to the HG600 half-bale unit, which travels easily. While he and his team understand the benefits of steamed hay very well, all are careful to understand proper use of the equipment that produces it, too.

For the full Eventing Nation article, click here