ComfortStall Testimonials - Vets

"A great addition to our inpatient barn. In particular, horses that have undergone orthopaedic surgeries benefit from the additional comfort and support that the floor offers, as do horses that have had their shoes removed."
Jo Burnett, Veterinary Surgeon, Valley Equine Hospital, UK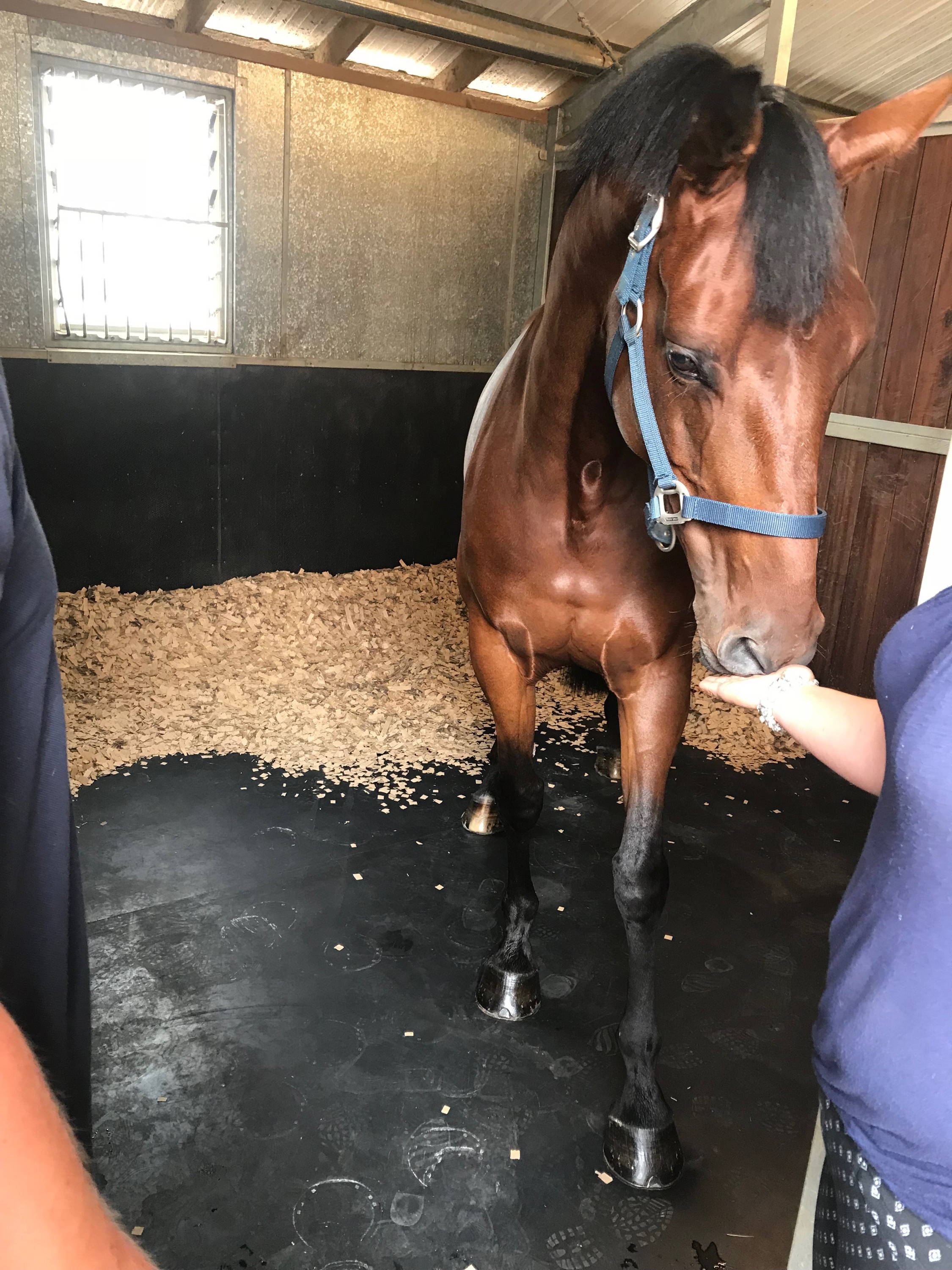 "The foam under-surface padding has held up very well, we have had the original foam in all of the recovery stalls since 2005. Overall, it appears to be the best surface we have come across. In my opinion, as a horse owner, I think it is far superior to regular rubber mats for normal stabling. Nothing is ever easy with horses, but this flooring would reduce the labor and bedding expense and help ensure the horse's soundness and comfort."
Ann Townsend-Pors, LVT, Anesthesia Department. Cornell University Veterinary Hospital

"Having a sealed rubber matting system in the hospital is imperative for disinfection between horses....Comfortstall provides superior cushioning and has resulted in less bedding being required.."

Dr Kate Allen BVSc Cert EM(IntMed) DipACVSMR PhD MRCVSEquine Sports Medicine Centre Bristol Veterinary School, University of Bristol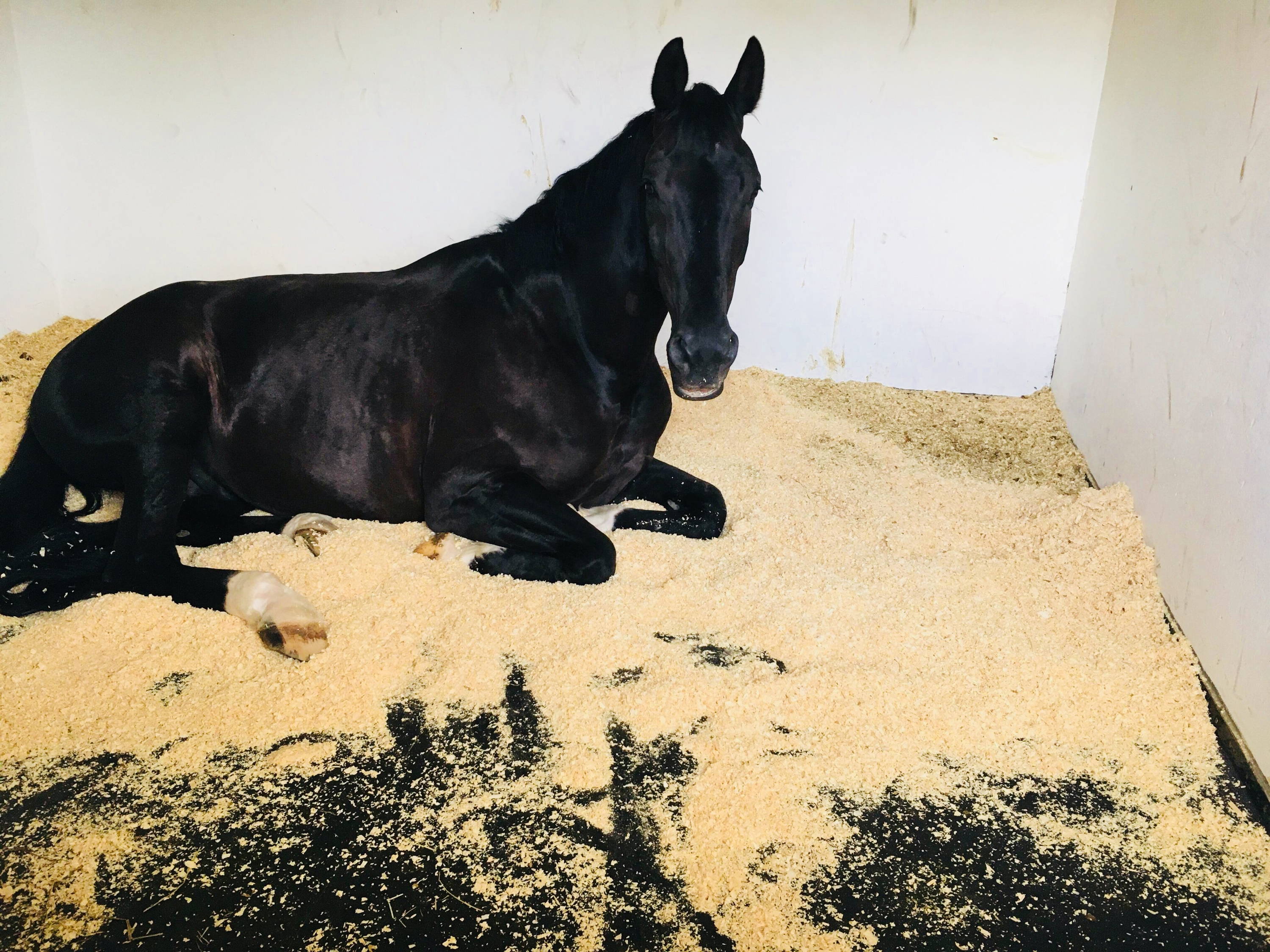 "Today we christened our new recovery box with two high end surgeries (makes a difference from Prosecco !) 🤭One a stifle arthroscopy and the other a tie back/hobday combination. Both horses recovered super well, with the non slippy, sealed and padded walls and floor giving them plenty of comfort and hygiene!#happyhorseshappyvets"

Tullyraine Equine Clinic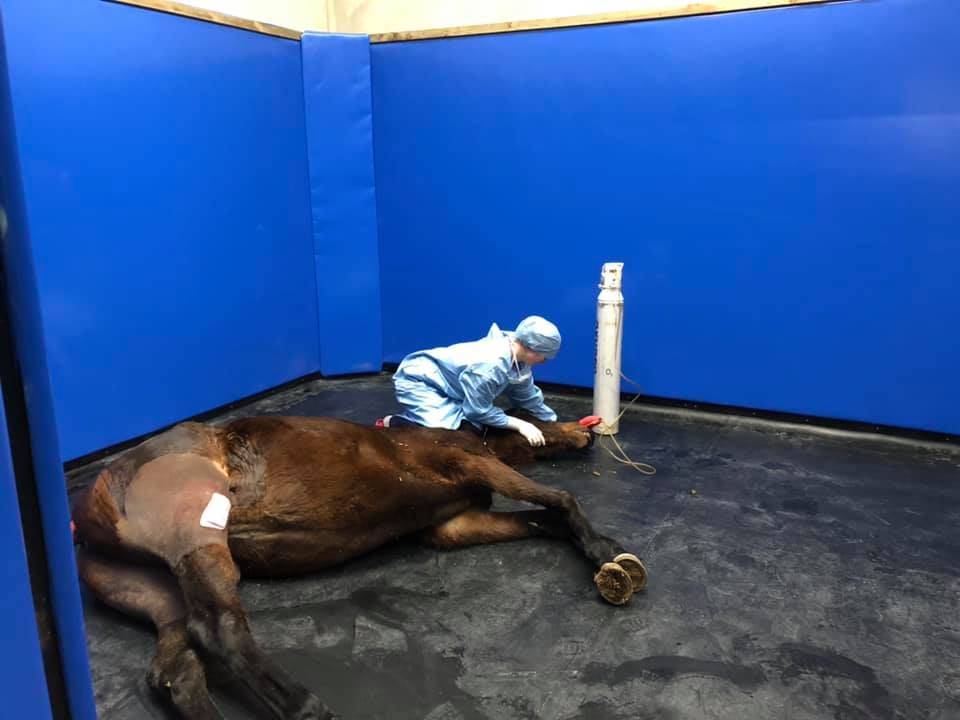 "We have found the floor to be very hard wearing with good grip even when wet...not had any more poor recoveries with this system versus the old floor"
Simon Hennessy MVB MSc CertAVP(ESO)(ESST) MRCVS DipECVS Lisadell Equine Hospital Follistown, Ireland

"To sterilize a stall with rubber mats, I used to haul the mats out, hose them down, and leave them out to dry – a half day job! The ComfortStall system is seamless and only takes half an hour to sterilize, and I don't have the dried urine and manure buildup that occurs under mats. We stabled a foundered horse on the ComfortStall. He was a big gelding and was up and down a lot; he didn't develop any pressure sores."
Chari Perce, Aspen Equine Clinic - Windsor, CA

"In my 40 years of practice, the ComfortStall is by far the best stall flooring system."
Dr. Richard Perce Aspen Equine Clinic Windsor, Canada

In the Veterinary Clinic Lüsche we use both the Haygain hay steamer and the ComfortStall floor. Cleaning ComfortStall is very easy and saves us a lot of time in the clinic. We can simply spray the floors and then rinse and disinfect them. And ComfortStall is also economically advantageous for us because we save more than 2/3 of the bedding".
Lüsche Veterinary Clinic