Haygain is a science-driven company, with the horse's health as the primary focus
We are committed to improving equine health through research and innovation in the respiratory and digestive health issues. Developed by riders, for riders, we understand the importance of clean forage in maintaining the overall well-being of the horse.
Our hay steamers are recommended by many of the world's leading riders, trainers and equine vets.
Our purpose-built steam chests are made from high quality materials
The HG600 and HG2000 are made from food grade, UV stabilised polypropylene (PP) which reduces the bleaching effect of sunlight. PP is used because it has high stiffness, high temperature resistance and high chemical resistance. It is also fatigue resistant, so it will return to its original shape if flexed.
The HGONE is made from UV stabilised polyethylene which is more suitable for the smaller mold size. It is just as tough as PP but has a slightly lower stiffness, which is less of an issue with the smaller size chest.
Haygain chests are rotation molded, which allows for a double skin design. This double skin provides additional insulation making the chests thermally efficient.
Haychest fittings (clasps, bolts, axels, hinges) are stainless steel for durability and corrosion resistance. The hose fittings are brass to give better resistance to the high temperature of the steam. They also have a high-pressure specification and are heat resistance to provide a very high safety margin; However, Haygain hay steamers are not a pressurised system unless a blockage occurs in which case the boiler cap will release pressure.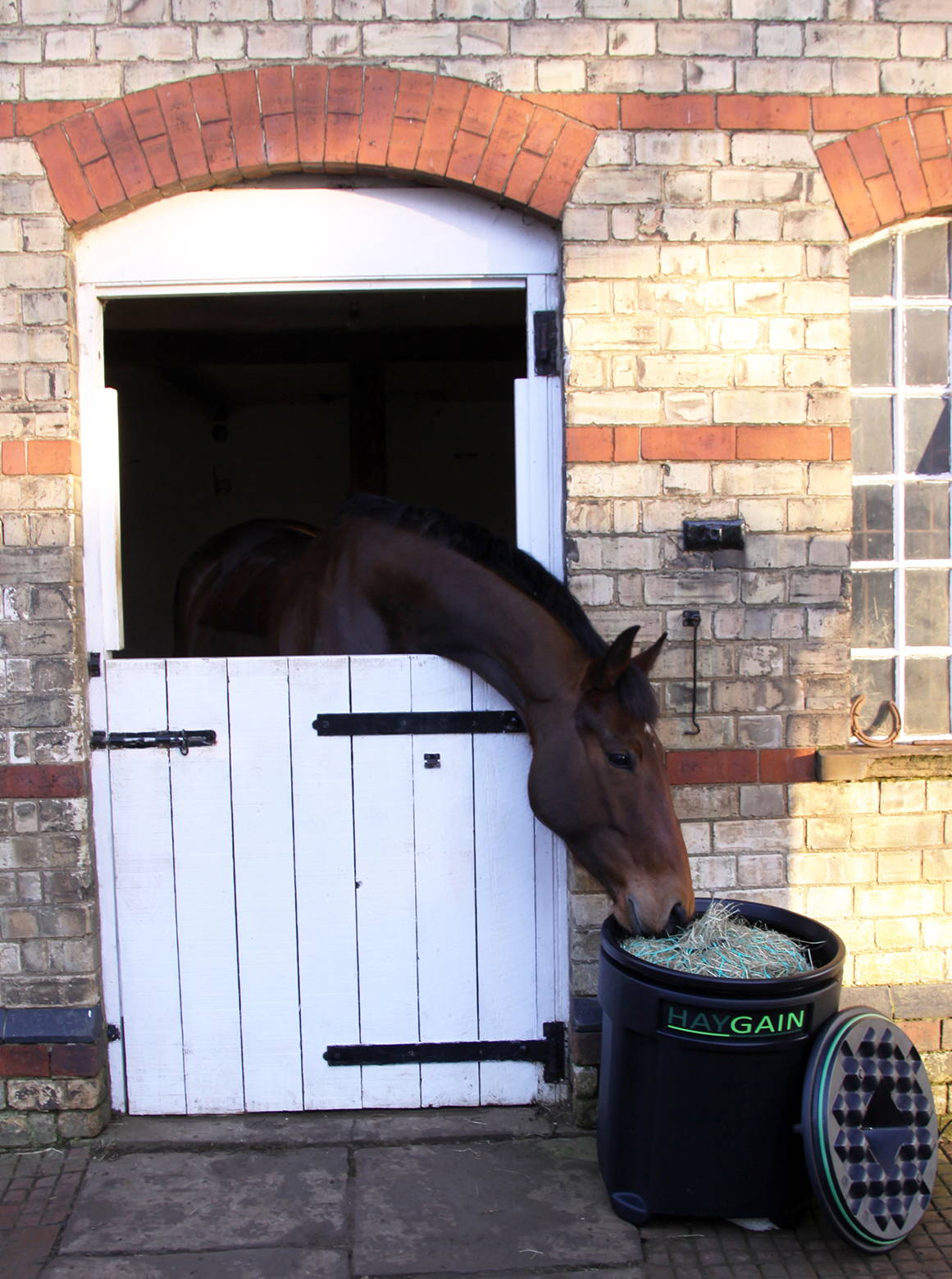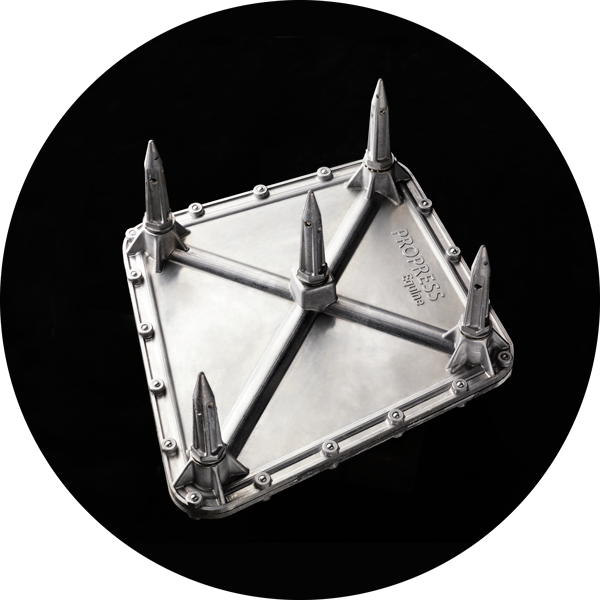 Our patented manifold system
Haygain now holds several patents
Developed and tested with Bristol University and The Royal Agricultural University, England, our patented manifold system is designed in a deltoid configuration to be the most effective way for injecting steam evenly throughout the whole bale of hay. By injecting the steam via the unique spike manifold stystem into the hay, it allows the hay to be steamed inside out, purifying it instead of incubating it.
Located in the thermally insulated Haygain chest, we are able to generate ultra-high temperature, around 212 degrees Fahrenheit. The aluminium materials used for the manifold, help to raise the temperature in the chest, increasing the efficiency of the unit. As a result, our products are proven to kill mould, fungi, yeast and bacteria in hay and reduce up to 98% of respirable dust particles..
The Haygain system was developed and tested in cooperation with the Royal Agricultural University in Cirencester, England
Our patented system not only helps to manage and prevent respiratory ailments such as COPD / ROA, it also hydrates the forage into a highly palatable feed that is easy to digest and is ideal for fussy eaters, colic-prone and post-operative horses.
Haygain's steaming process breaks down the fibres in forage, making them easier to digest, while maintaining all the nutritional value and increasing moisture levels. The steamed hay or haylage is fragrant and appetising, thus reducing wastage.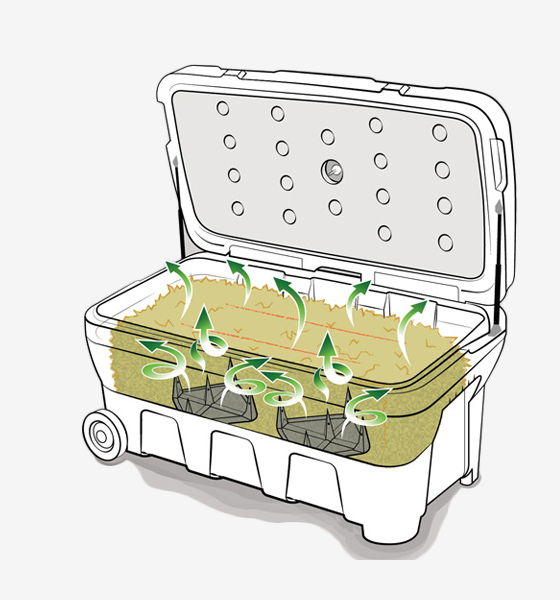 Haygain products are built to last and therefore offer great value for money, delivering:
✓ Long term savings in vet bills
✓ Fewer lost training and competition days
✓ Decreased forage wastage