Reviews from Professional Riders
Our products are used and recommended by some of the world's leading riders and trainers. We have an incredible relationship with many individuals across the different equestrian disciplines, who trust Haygain as a key partner in equestrian health.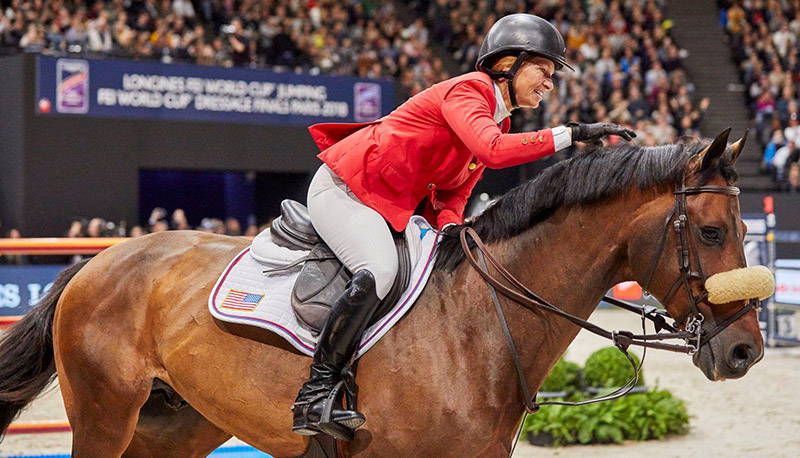 TEAM USA
Four Olympic medals, Three Pan American Games medals, 4x World Championship medals.
"Hay is crucial for the health, well-being and performance of horses. Haygain ensures for us that our horses get what they need and nothing that they don't from their hay."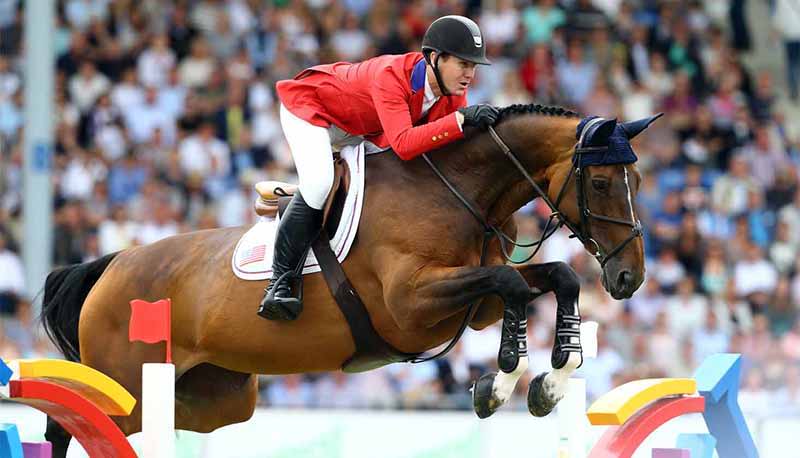 TEAM USA
4 x Olympian, 2018 World Equestrian Games Team Gold Medalist; World Cup Finals champion.
"We are incredibly happy to have added the Haygain Hay Steamer to our program, and quickly noticed an increase in the quality of our horses' breathing, especially in those with respiratory problems. In addition, we've noticed the hay is easier to chew and digest which is always a concern for the older horses."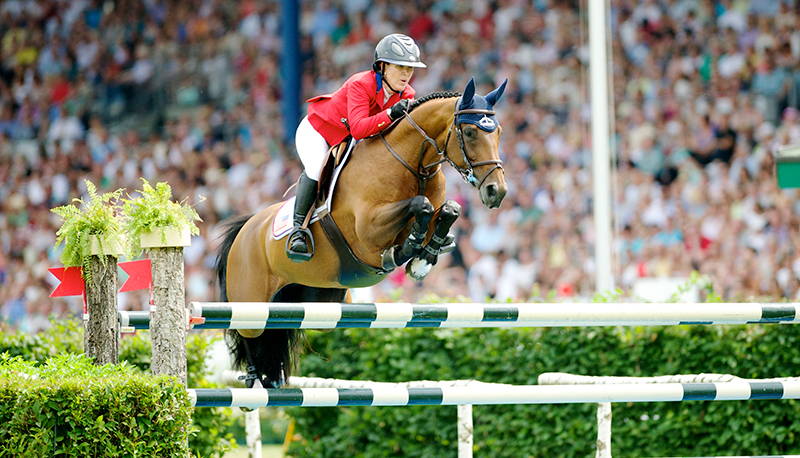 TEAM USA
Three-time medalist Pan American Games, 2010 World Equestrian Games, World Cup Finalist, 2000 Olympics
"...incorporating Haygain steamers into my horse's feed program ensures they are getting the full nutritional value of their hay without the risk of respiratory problems."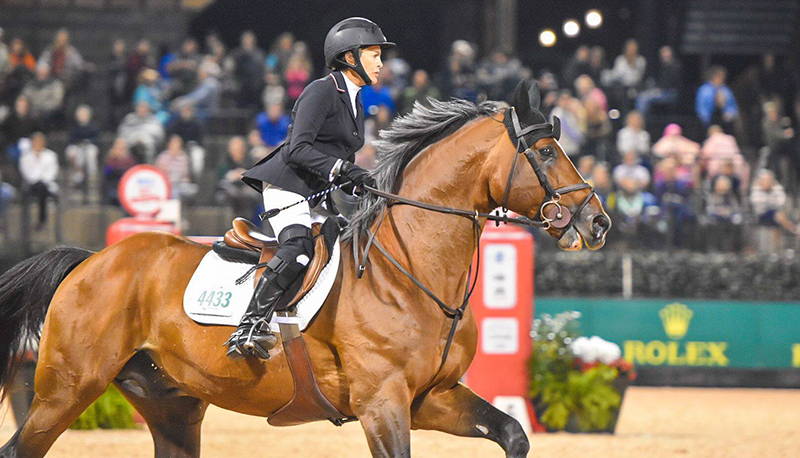 TEAM USA
Three Pan American Games medals, One World Equestrian Games medal, 10x American Grand Prix Association Rider of the Year
"It's so good for getting rid of toxins, dust, bacteria, and the different weeds that can be in hay but you don't always see. It has so many benefits for horses with allergies," Margie explains. Along with better breathing, that horse's allergy related skin conditions cleared up, too. Margie's husband, Dr. Steve Engle, suggested that all Margie's horses start getting steamed hay as an all-around preventative measure for their respiratory health.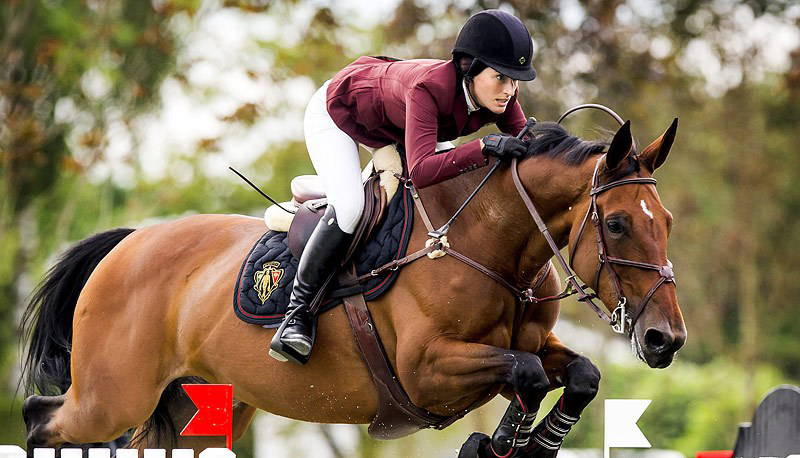 TEAM USA
American Gold Cup Champion: 2014, Olympic Team Alternate: 2012
"I love using Haygain Steamed Hay because it helps improve my horses' respiratory conditions and stops them from coughing, with Haygain's help, I can make sure the hay wherever I go is never dusty and it's bacteria free, so my horses don't have any issues during competitions."
TEAM SWITZERLAND
World #1 January 2020, Olympian, Individual silver medal 2018 World Equestrian Games, Tryon, NC
"It's now a year that I'm steaming my hay. I just like it for the horses, especially at the shows, there's a lot of dust always in the stables. I feel it in their breathing that it just helps them with the steamed hay."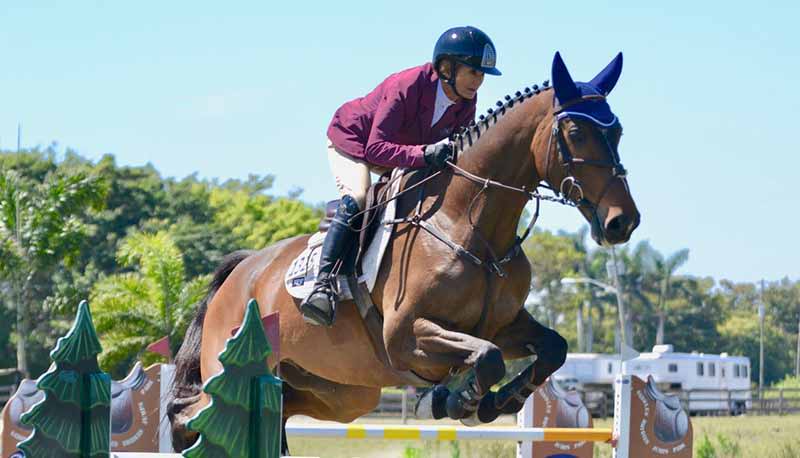 TEAM USA
Two Pan American Games medals, Show Jumping World Record Holder
"Haygain…it is a "win-win" for you and your horse. In the past, I would wet then soak my hay so my horses would not get dehydrated digesting their hay. Haygain steams the hay, eliminating the mold spores and dust that could give horses allergic reactions and colic. Haygain; you have solved a never ending battle. Thank you!"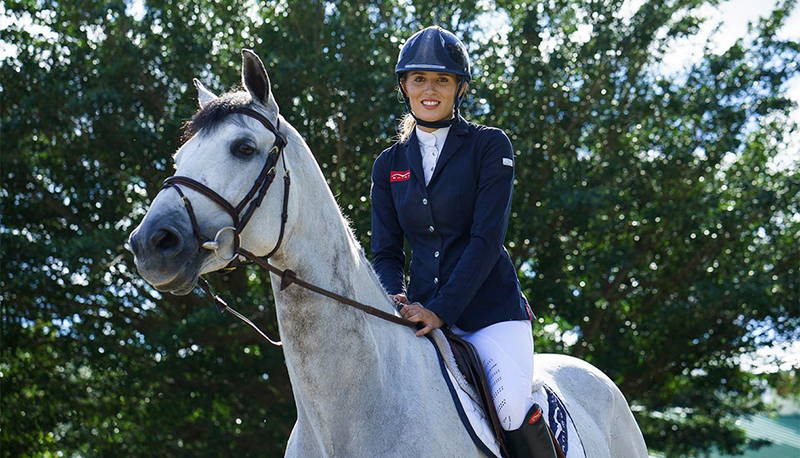 TEAM GB
Olympian, Nations Cup, 10 European Grand Prix titles
"We started using Haygain for Spirit when we first got her, because she coughed quite a bit and we never knew what it was. It really worked for her so now we use it for all the horses."
TEAM USA
Three World Cup Finals, Nations Cup Team Member
"Luebbo had a little bit of a cough last summer. He'd cough once or twice when I started working him, then it would go away and come back. Ever since he's been on the Haygain, he hasn't coughed at all! I was shocked by how fast I saw a difference. His appetite has improved dramatically too - he used to leave a lot of hay waste in his stall. With Haygain steamed hay, he eats every piece we feed him! I love knowing that it's 99% free of dust, mold and bacteria. We plan to put all our horses on Haygain now!"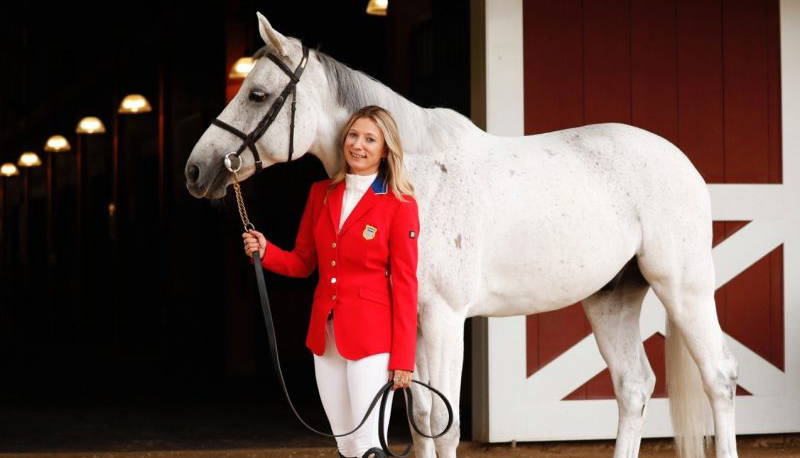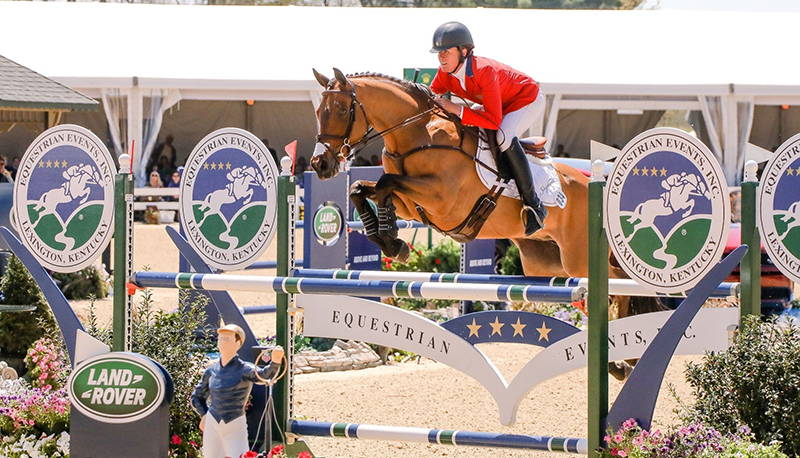 TEAM USA
Winner of the Pinnacle Cup Trophy in 2014 and 2016
"Prevention is always better than cure, so in our barn we like to have our competition horses on steamed hay. Knowing that we are doing all we can to keep our horse's health in the best condition is always our first priority. It is very important that our horses can stay on the steamed hay to reduce dust in the trailer, and continue their routine at the competitions for their best chances at winning results."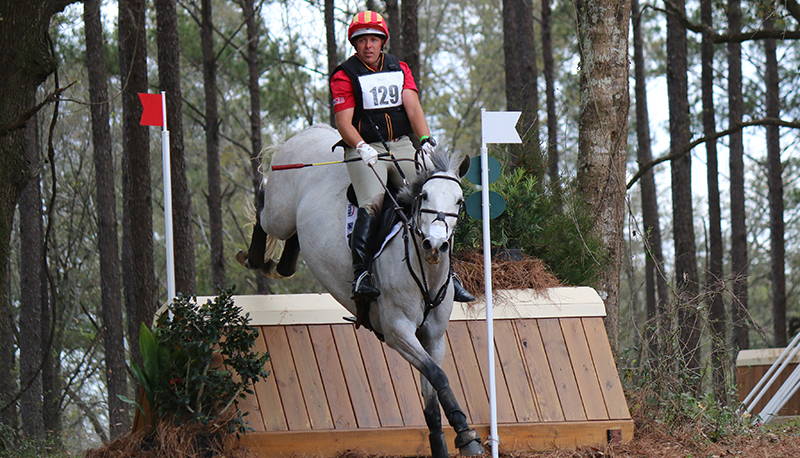 TEAM USA
World Equestrian Games in 2010/14, Olympic alternate in 2008 & 2012
"We were always concerned about infection and pneumonia and Haygain steamed hay was a huge thing for us," Buck explains. "I could really feel the effect when I rode [recently-retired star partner] Ballynoe Castle R.M, and his career really took off and he was a much more relaxed horse. I put all my horses on it and felt it was a huge asset."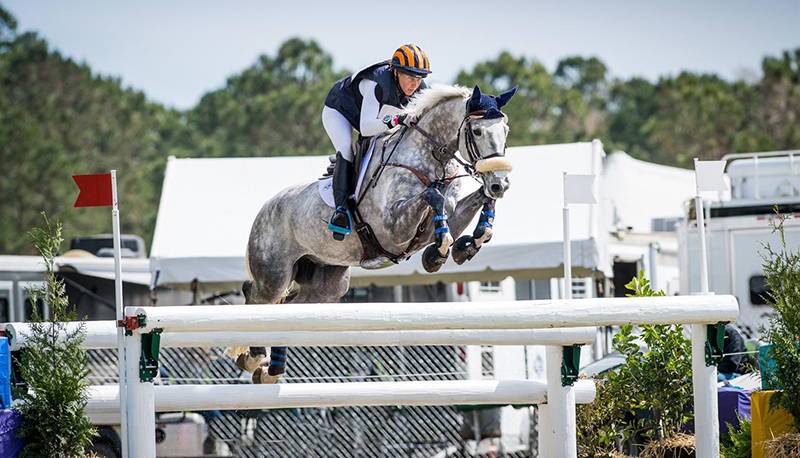 Ocala International CCI3*-L winner in 2019, Ambition to become first woman to win the 24 Hours of Le Mans race and ride for Team USA
"When my 4* horse, Deniro Z, was diagnosed with gastric ulcers we knew that gut health for him was even more important then it ever was before. I immediately got in touch with Haygain ...his performance and health has improved and we now have all of our horses enjoying steamed hay every day."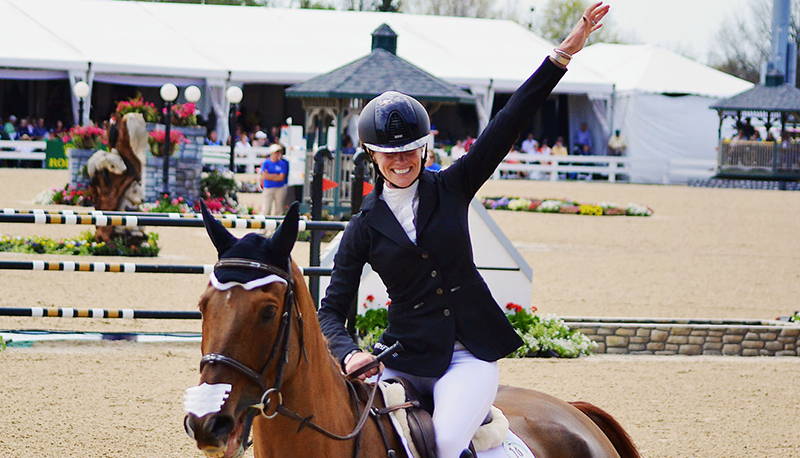 TEAM USA
2014 WEG participant, 2012 Horse of Honour USA Young rider coach
"In 2009, my top advanced horse, Manoir De Carneville, pulled up from a 9 minute cross country round with large amounts of blood coming from his nose. I was shocked and spent the next few weeks scoping, taking blood samples and ultimately doing allergy tests. It turns out my horse was suffering from severe allergies to hay. He was having problems breathing and under the high stress at the FEI level, the severity of his allergy became apparent. I was soon introduced to Haygain and it has become one of my favourite products. Haygain keeps my horses healthy and happy - giving them the competitive edge they need to succeed."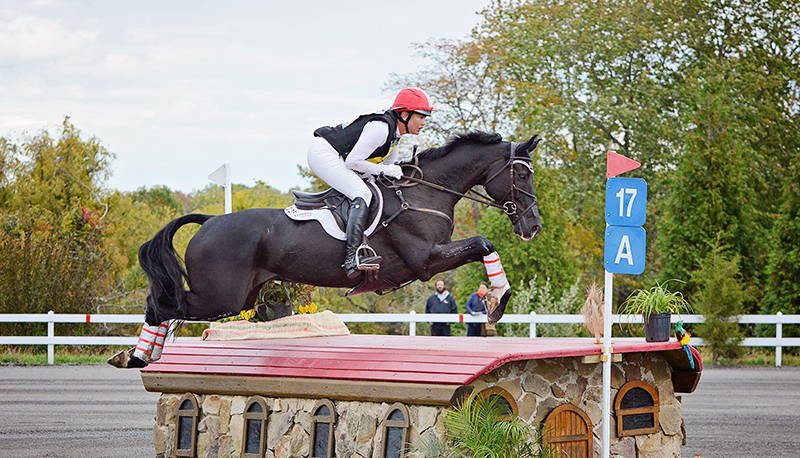 TEAM USA
Pan Am Games Team Gold Medal in 2019, 2015 USEF CC13* Champ.
"All you have to do is look at steamed hay versus dusty, dirty, dry hay, and it's a no brainer. You can see how much cleaner it is and we just feel it's overall better for the horses' respiratory systems."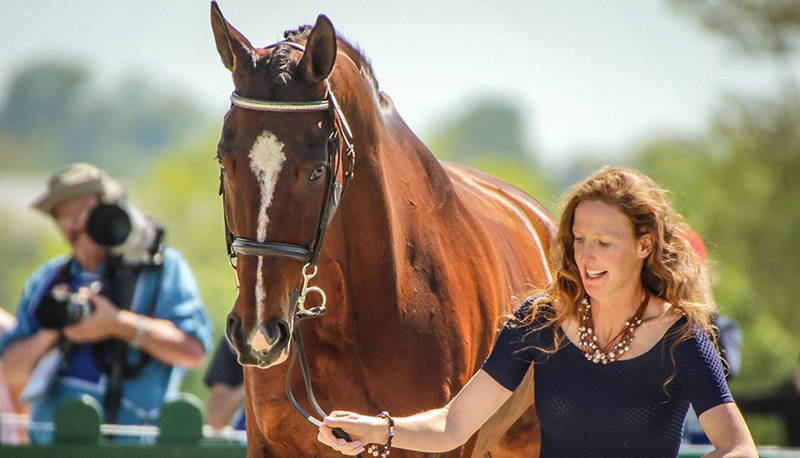 TEAM CANADA
World Cup & Pan American Games Medals, Olympic team member.
"Over time, we've had a few horses with allergies and Haygain steamed hay has made a big difference. We've seen a lot less coughing."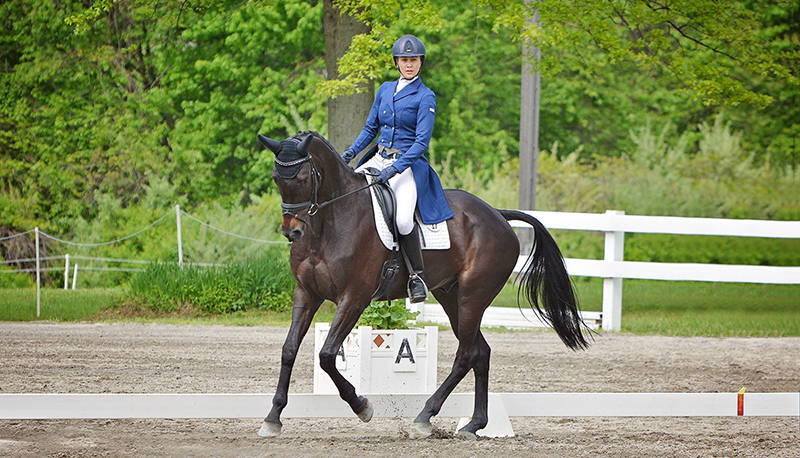 Winner of the Dutta Corp./USEF CCI*** Eventing National Championship at Fair Hill
"I really love this product for my horse, Chatwin, my 5 star horse who has bad allergies, it's helped him tremendously. This product definitely has some amazing use for horses of all ages and types."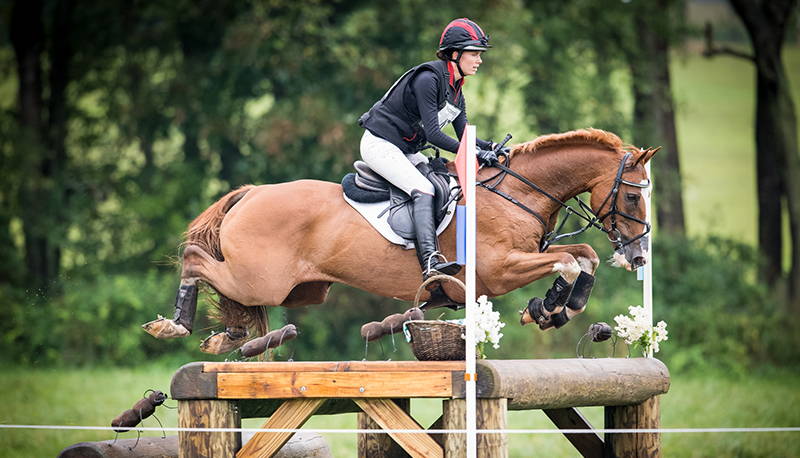 TEAM USA
2019 USEF's Pre-Elite Development List
"Even though we buy really good hay, you never know what's in it and steaming just makes sense," Caroline explains. "Forage is 90 percent of a horse's diet, so if you miss something that important, it just opens doors for anything bad to happen."

TEAM USA
Two-time Olympian, WEG Team Event Rider, NAYC gold medalist
"Being able to guarantee dust free forage for our horses has been a game changer for us." With 20 to 25 horses in their program, Will Coleman Equestrian's HG600 half-bale steamer is constantly in use. "Haygain is a great system that makes it easy for the barn staff to use. The whole process is an efficient, streamlined way to provide beautiful hay for our horses."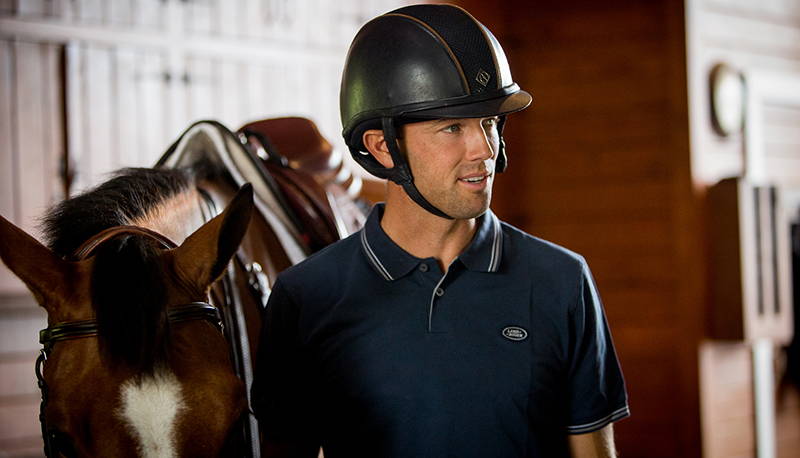 TEAM GERMANY
Two-time Olympic Eventer gold medalist

"Not only I like Haygain very much, but especially the horses. They all love to eat the hay from the Haygain and I found out in Tryon at the World Championships that my favourite hero Bobby really likes it a lot. So we decided we would take it at home and we take a Haygain to the shows, it's dust free and so it is very good for the breathing and keep eating all the show long."


TEAM NEW ZEALAND
6 Olympic medals, 4 World Championships, FEI Rider of the 20th century
"We all know that dry hay - even of the best quality contains dust that affects horses' respiratory system. So to be sure my forage is clean, and free of any dust or spores, I use Haygain."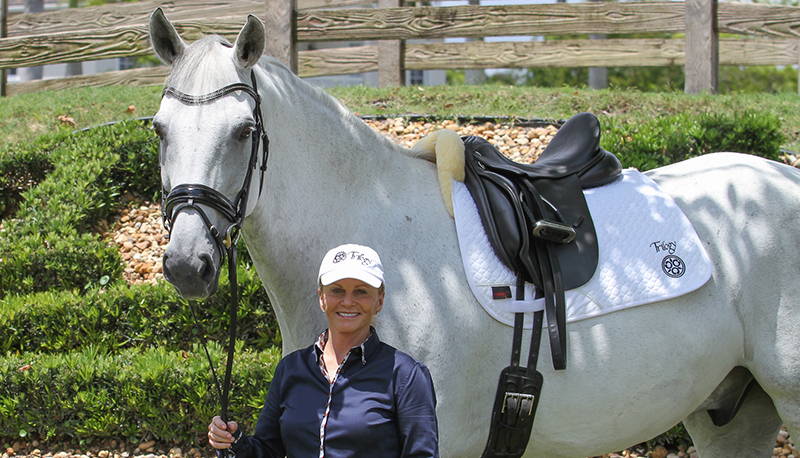 TEAM USA
Olympic and World Cup medalist
"Before I was introduced to Haygain, I was soaking hay for Brentina to make sure that it was more palatable and dust free. Then I found Haygain and not just Brentina but every horse in our barn is so happy. Now after our horses are fed the only sound you hear are the horses chewing. I no longer hear sneezing or coughing due to dust or mold spores. Once you have fed Haygain you will never go back!"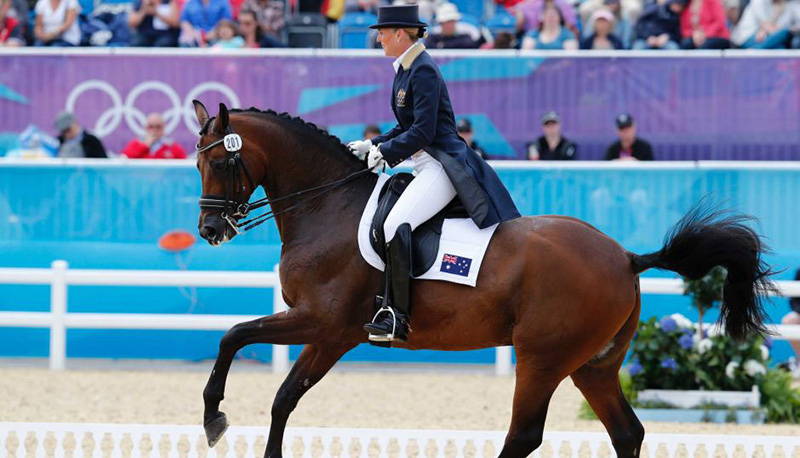 TEAM AUSTRALIA
Five-time Australian Olympian
"I love using our Haygain machine. It is simple to use and provides clean fresh dust free hay for our horses. It minimizes the incidence of colic from mouldy hay, or coughs from dust and spores. I recommend its use for all competitive equines."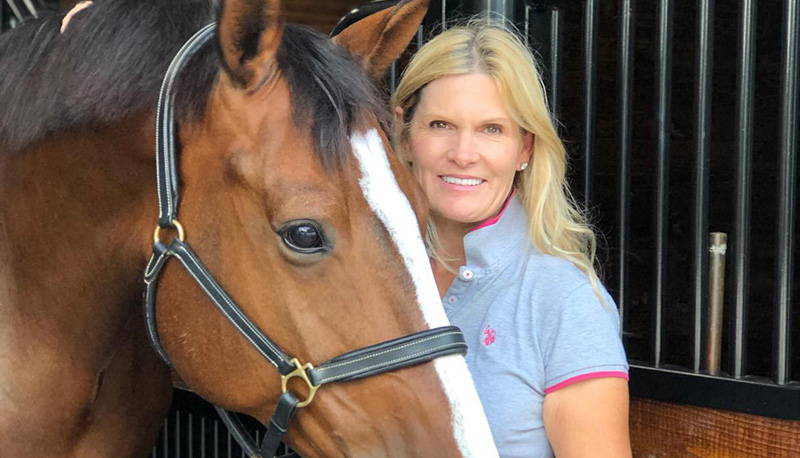 TEAM USA
4x Canadian Olympian, One Olympic medal
"It's been a game changer. Havanna loves her hay, she's eating well and she's not having the allergic skin symptoms. She is shiny, well-muscled. It smells so good I want to eat it myself. It's a fabulous machine that I can't say enough good things about."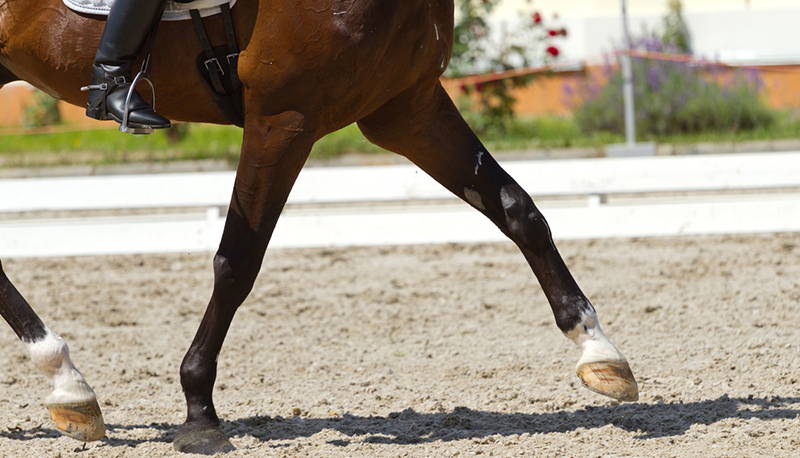 Veterinarian & Grand Prix dressage competitor
"I received our first Haygain Steamer about 9 months after losing my favourite FEI partner to COPD, resulting from pneumonia that started at a horse show. I worked so hard to save him including soaking all hay and watering all bedding. I only wished I had known about Haygain sooner. Now I not only use my Haygain at home for our competition horses, but also recommend them for my equine patients during many of my veterinary calls. I recommend them for all top athletes that need the best of respiratory health in order to compete. I also recommend Haygain in my practice for horses with respiratory and skin allergies, COPD, poor appetite and colic issues. I really appreciate you building such a superior product. I never want to go back to soaking hay again; as an asthmatic and an athlete myself, I cannot stick my nose in a regular bale of hay, but I can in a bale that has come out of the Haygain machine!"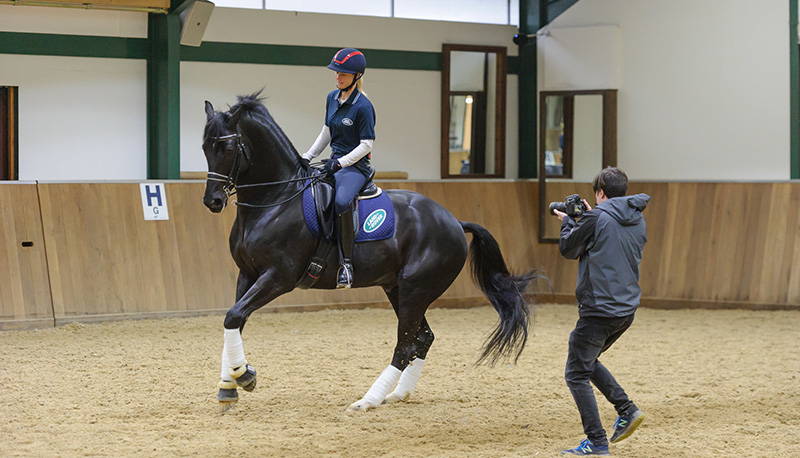 TEAM GB
Two Olympic medals, three World Championship Medal
"We use Haygain as it eliminates dust but maintains all the nutrition....Before using Haygain our horses would often cough and need to clear their airways after a long journey, but with Haygain we can dramatically reduce the dust they breathe in."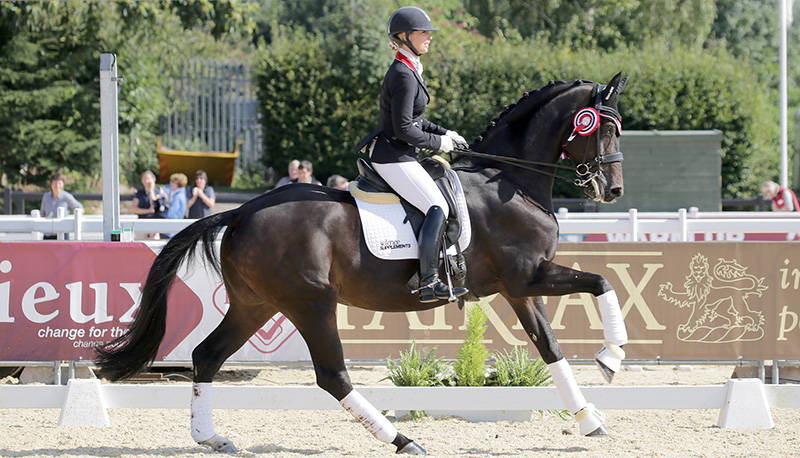 TEAM GB
2013 Nations Cup Squad
"The Haygain steamer is an ingenious and now essential piece of kit that should be on every yard. I want the best for my equine athletes, all the benefits of 100% dust free forage without any loss of nutrition."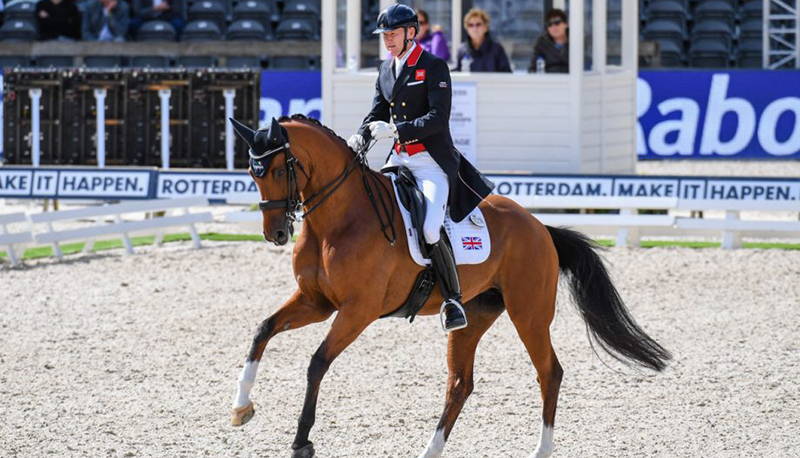 TEAM GB
One World Cup medal
"We used to soak our hay thinking this would make it completely dust-free, when actually it doesn't. We have gone onto Haygain so we know the hay is completely dust-and spore-free."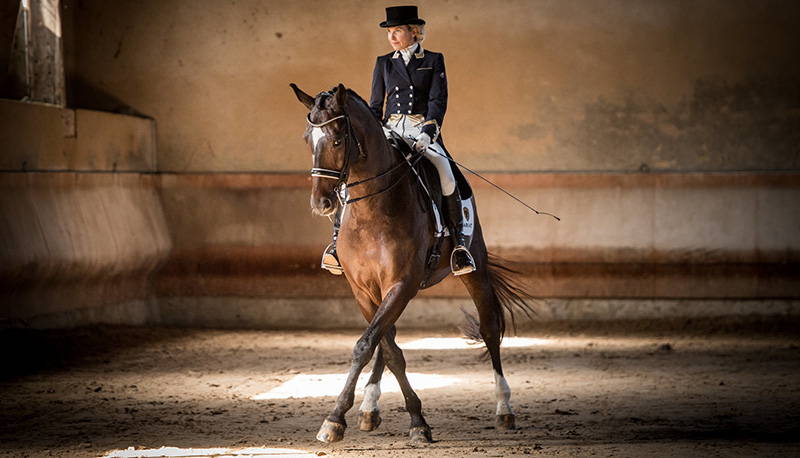 TEAM FRANCE PARA
Ground-breaking blind rider
"Szekit doesn't have a respiratory problem but as a high performance competition horse the reduction in the dust and bacteria in his feed with the steamed hay allows him to perform at his best."
TEAM FRANCE
Nations Cup, French pony dressage team coach
"We have been using Haygain for two years now. For the first few weeks my horses looked at it in a weird way! Then they started to love it so much and now don't eat 'normal' hay anymore. The quality is so much better by using the machine. We are really happy with it, that's why we bring it everywhere with us."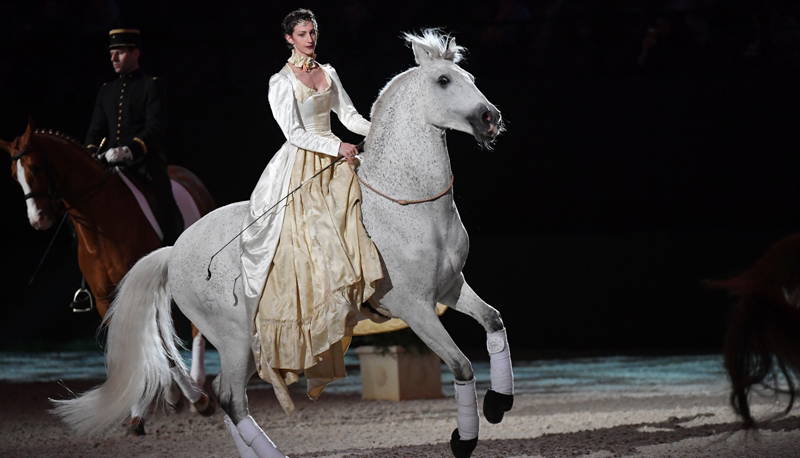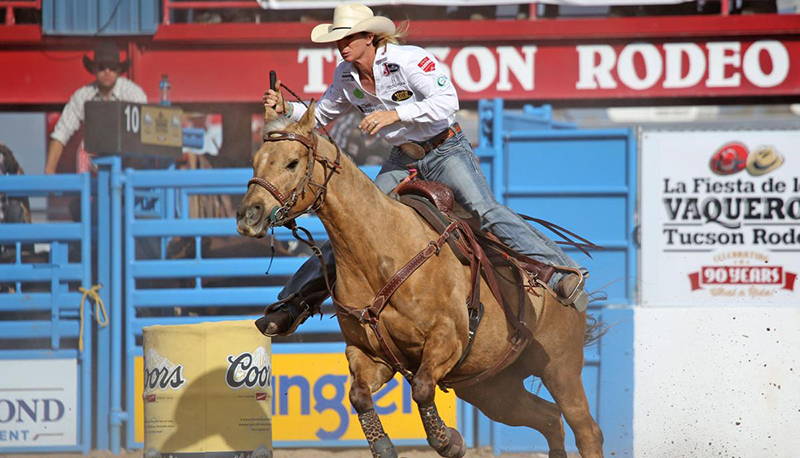 BARREL RACER USA
4 Barrel Racing World Titles, 3x WNFR Average Winner
"I am very happy with the results that I am seeing. One of my horses has had a dry cough for quite awhile. I started [using] Haygain and within days [the cough] was gone. I can't wait to keep seeing the benefits of the Haygain."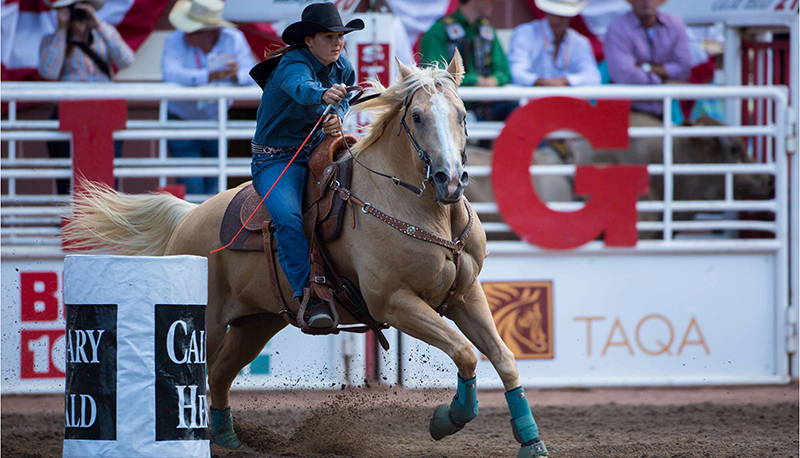 BARREL RACER USA
Calgary Stampede Barrel Racing Champion
"I absolutely love my Haygain. It has been a great benefit to my horses. Since the addition of Haygain to my program, my horse's bleeding is under control and I have reduced the amount of Lasix. Haygain also produces highly palatable hay that all of my horses love. I would recommend Haygain to anyone in the equine industry."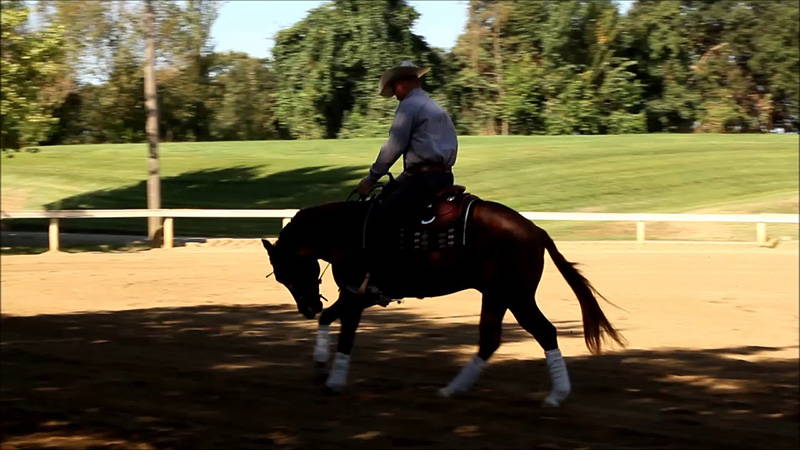 REINING USA
Professional reining and performance horses
"Running a 20 stall facility has its moments, but the funniest is having to caution new hires that no, the horses are not sick and the vet is not needed. Why? The ComfortStall has turned our athletes into a bunch of flatout nappers. Lying down and getting their rest. Most amazing is that within weeks of installation we no longer do standing wraps. The memory of the flooring is providing circulation to the feet and legs."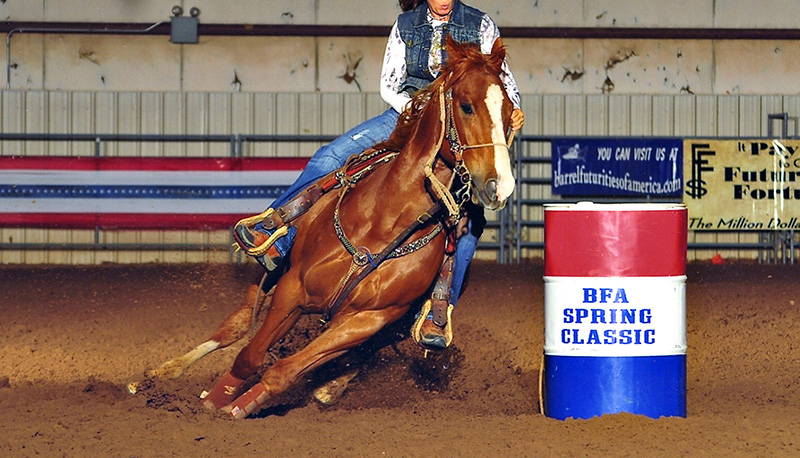 BARREL RACER USA
Regional Champion Barrel Racer
"I recently started using Haygain and I have to say it is the best thing I have done for my horses. In the past, I soaked my hay because of dust and mold spore problems. I believe the quality of the hay caused my horses to have respiratory issues. I noticed them coughing when exercising and after competing. Since using Haygain their coughing has stopped completely. I've noticed they are quiet in the barn while eating hay, not clearing dust out of their nose as before. They truly enjoy their hay steamed. Once you try it, you can't live without it. I know I can't live without mine. Thank you, Haygain!"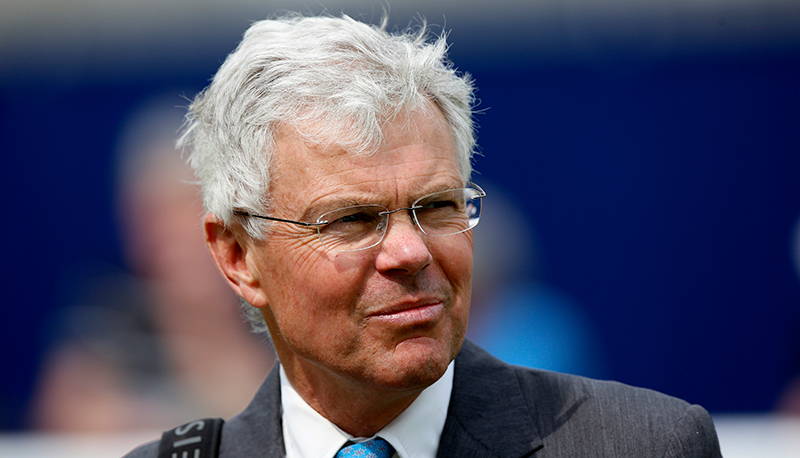 TRAINER - UK
Over 850 winners, including two July Cup winners
"An immediate positive effect was evident in horses with irritable airways when we started Haygain hay steamer; when we stopped using it, those horses started coughing again within four days.
[Haygain] is indispensable to us."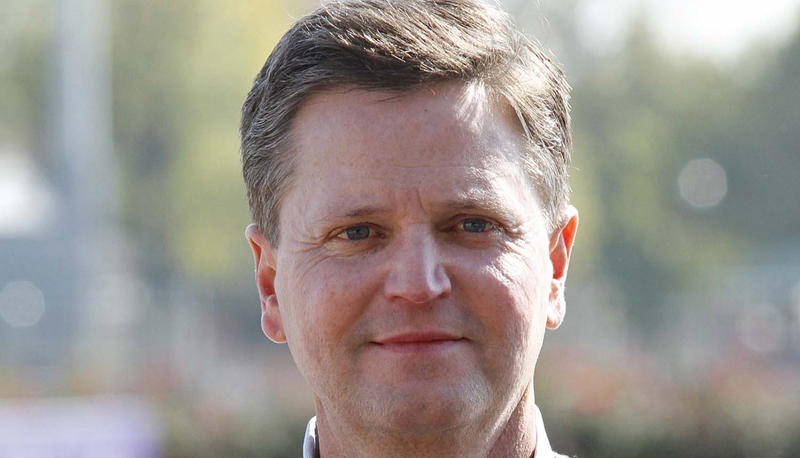 TRAINER - USA
Trainer of Blame, Breeders Cup Winner
"I use my Haygain to steam quality hay for my race horse. As a trainer, it gives me confidence when we perform postrace scopes and see that the trachea is staying clean and clear.
Haygain has helped us to minimize the amount of medication used."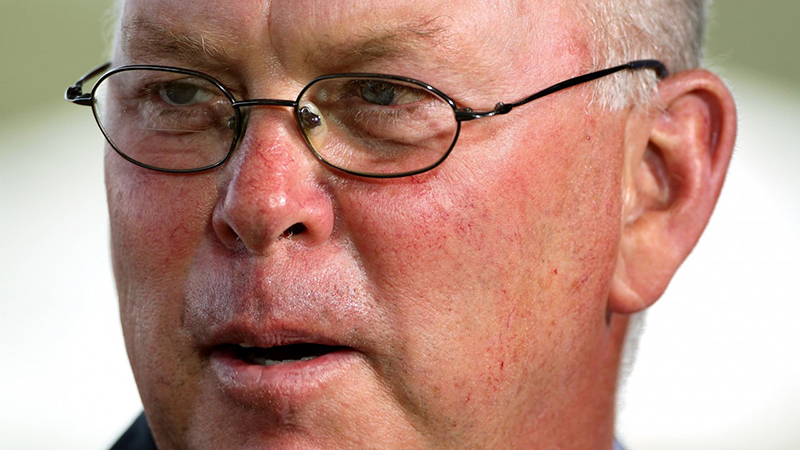 TRAINER - SOUTH AFRICA
4x Tsogo Sun Sprint/Sun Gold Medallion, 3x Premier's Champion Stakes winner
"We have been using Haygain hay steamers to steam hay for the 160 racehorses. We have also used it for horses with allergies and have steamed their straw bedding. The oat hay, lucerne and bedding are less dusty which has a positive impact on their respiratory health and well being. The horses also seem to enjoy the steamed roughage and we would recommend Haygain as an excellent addition to a professional yard."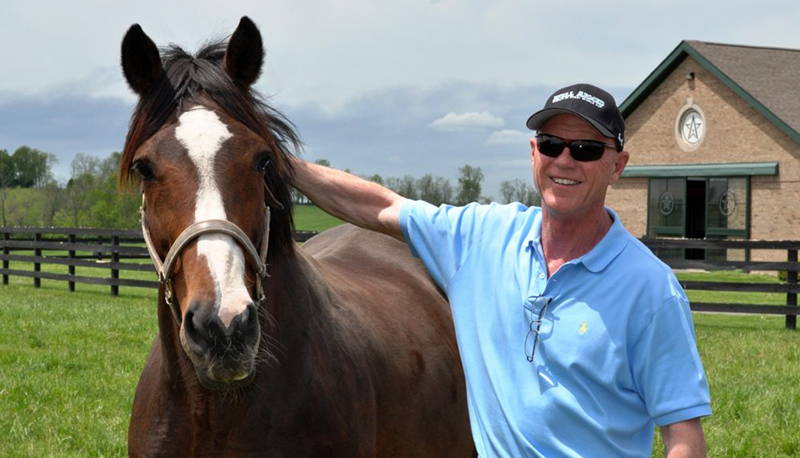 TRAINER - USA
Legendary Race Horse Owner, Trainer and Breeder
"I have been on a constant quest to find ways of improving the contaminated respiratory environments that our horses live in most of their lives. Haygain not only eliminates the dust that is so problematic, but it also kills most of the bacteria and fungal spores that can contribute to inflammatory airway disease (IAD). An added benefit of steaming hay is creating a more highly digestible ration with a higher absorbability of nutrients. Steaming the hay also helps to protect against colic. I have been using Haygain at my training facility for 2 years with significant results. The logic and need for the steamer is obvious. IAD is ongoing problem with so many horses. Their respiratory systems are constantly challenged, especially at the racetrack where stalls continually accumulate dust and pathogens. If horses are to achieve their athletic potential, it is essential that we work to provide them with as clean a breathing environment as possible.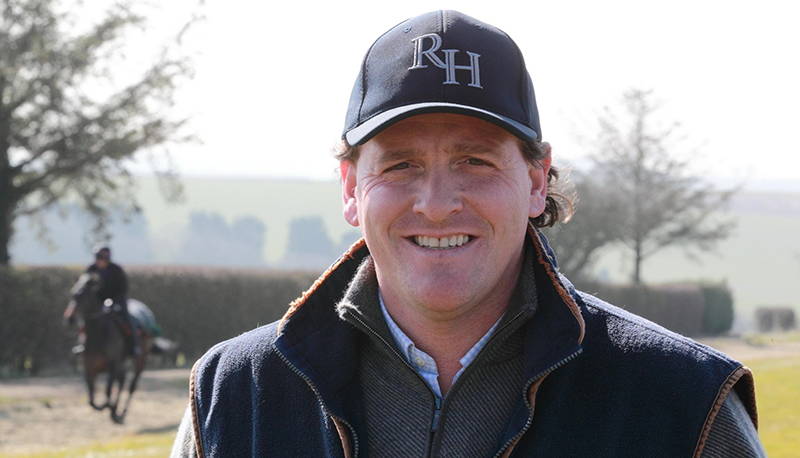 TRAINER - UK
32 Royal Ascot winners, 4x British Flat Racing Champion
"I've got 6 Haygain units. They take the fungal dust problem away completely. I get the service and the horses find even the top quality hay I feed more palatable, they really do eat it well so there is little wastage."
TRAINER - UK
5x British Jump Racing
Champion
"We feed all 120 horses steamed hay, so that the nutritional value of our hay is maintained whilst eliminating any harmful content. It makes it more palatable and has eliminated the key contributing factor that causes horses to cough."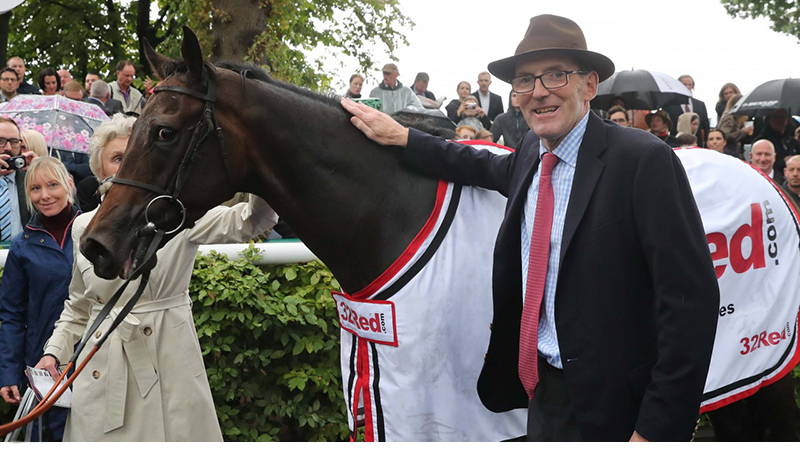 TRAINER - UK
2x Champion Hurdle winner, Cheltenham and Aintree winners, winner Ascot's Diamond Jubilee Stakes '17
"Haygain hay steamers have made a significant contribution to the yard. Not only have we benefited from several cleaner scopes, but the horses also seem to love the steamed hay."
Lee McKeever, McLain Ward's barn manager
31 years barn manager of McLain Ward FEI Groom of the Year, 2018
"One of McLain's horses always had trouble getting his breath. He was coughing a lot and it was hard for him to get his wind back at the end of the course. Ever since starting him on Haygain, his breathing has improved a lot. It's great for everyday use. When we go to shows, steaming keeps the quality of hay the same all the time, which is great because we want to keep everything as regular as possible for the horses. Our picky eaters also love the steamed hay and it's easy to use. We have 20-25 horses here at Castle Hill Farm, so the steamer is going twice in the morning and twice at night."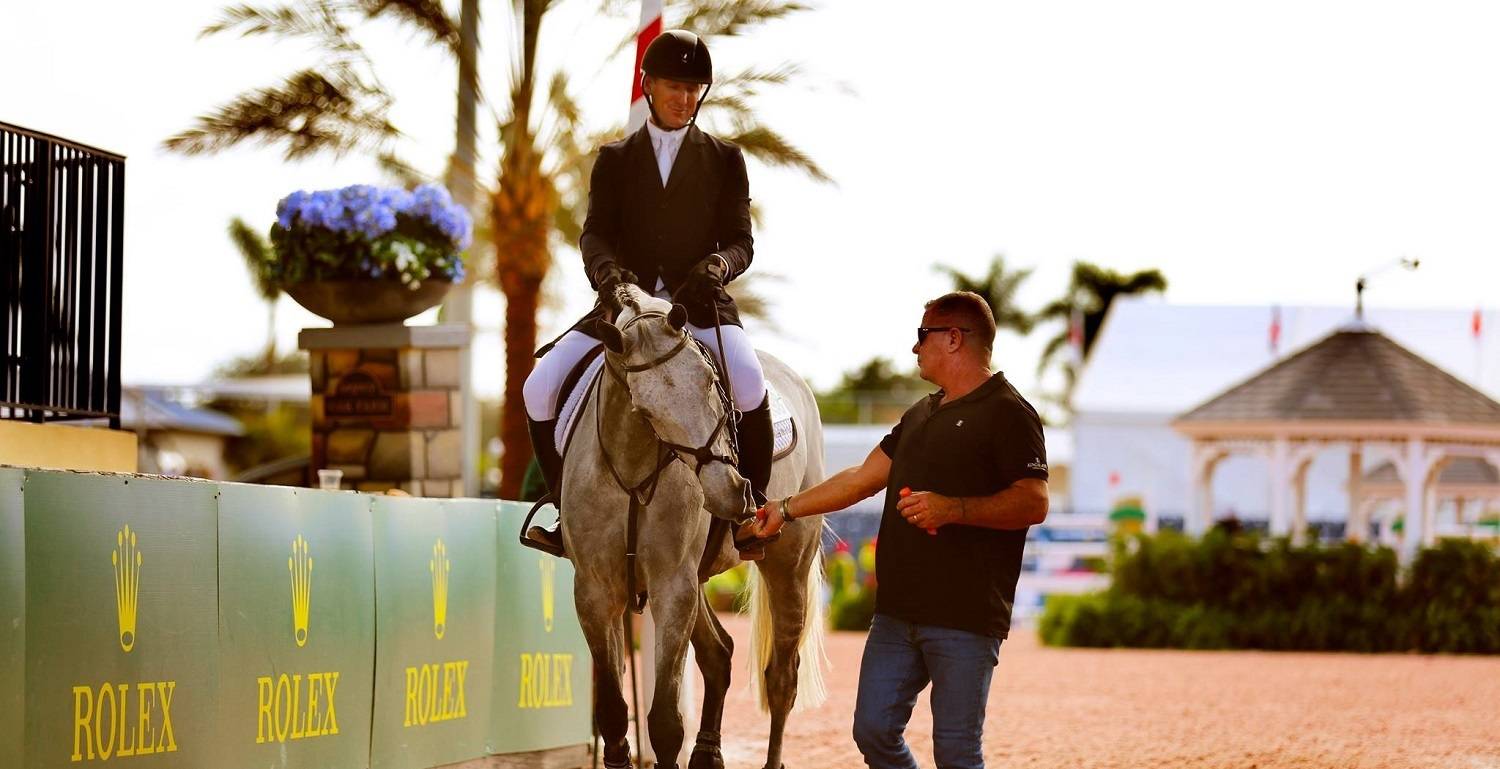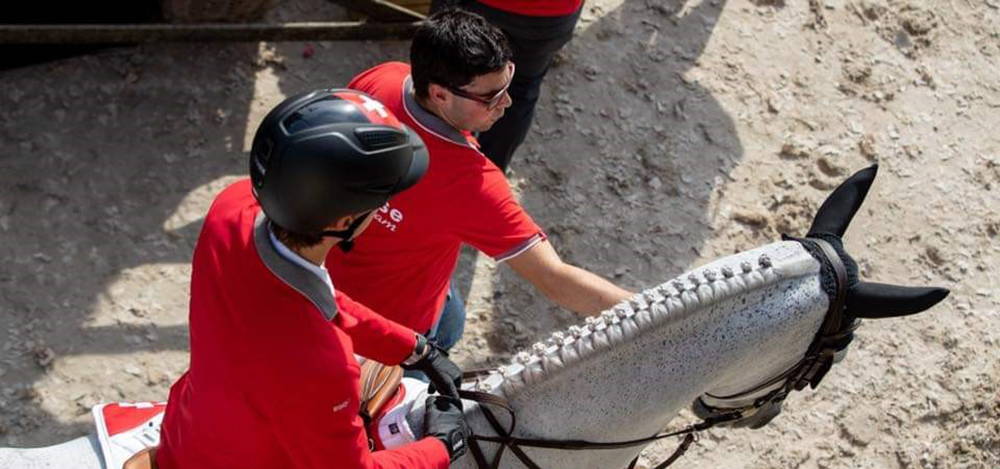 Sean Vard, Martin Fuch's Head Groom
31 years barn manager of McLain Ward FEI Groom of the Year, 2018
"We started steaming 3 years ago, we like everything to be natural, clean and simple and the Haygain was a fantastic solution. We steam at home, on the road and at shows. The steamer eliminates such a large percentage of dust and particles. It's such a big part of our yard and we would be lost without it"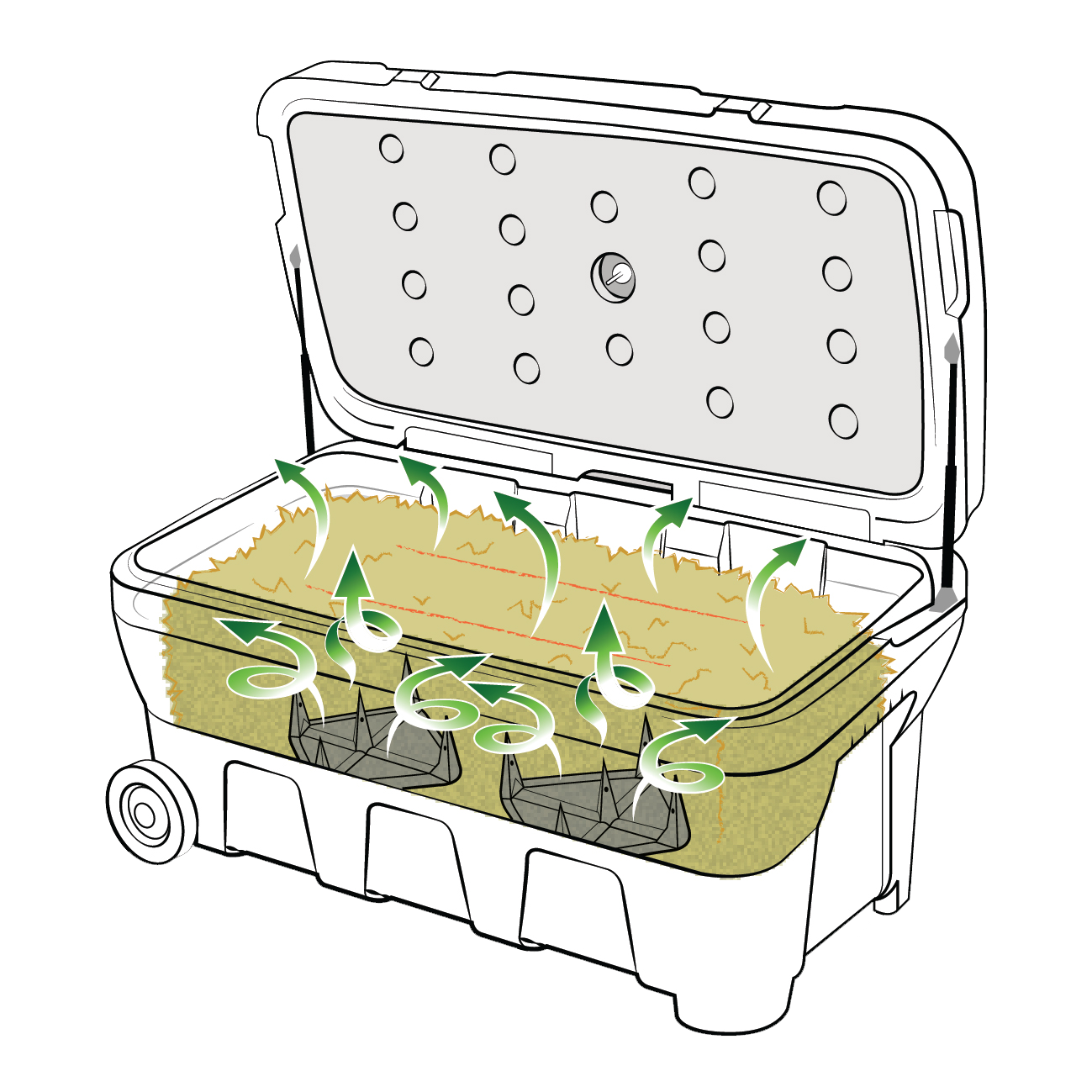 Want to know how it works?